What's New at the Brass Lantern Inn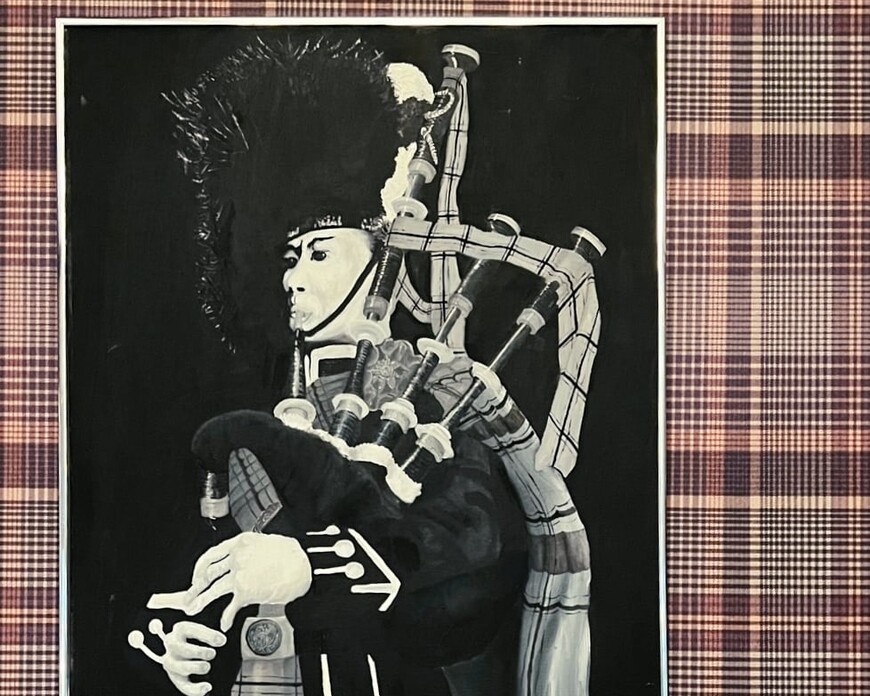 As summer in Stowe comes to a close, we want to give you an update on what's been happening in the last two months since we've taken over operations. This is a long update, so we appreciate your time reading it!
What we are most thrilled about is that our guests have been happy! They have enjoyed the quality of life improvements we have made, the new breakfasts we have introduced, the enhanced technology we've provided and the continuation of the tradition of gracious hospitality with a personal touch that has been a hallmark of this amazing property for years. July and August have been quite busy, and we look forward to welcoming even more of you in the spectacular Fall Foliage season come September and October and into the holiday and ski seasons.
We wanted to let you know about the enhancements we have already made:
The gravel patio has been renovated and now offers new furniture and a great view of Mt. Mansfield. We will be adding a fire pit and a Big Green Egg grill as well that will enhance our culinary offerings!
We are updating the look of the common areas with fresh paint, beautiful wallpaper, and new objects of art that will surprise and delight.
We have added self serve offerings with 24/7 hot/cold water dispensing, fresh ground coffee on demand and an ice maker.
Our guests have greatly enjoyed the new Infinity Game Table that brings board games, card games and party games into the digital era.
Our guest rooms now feature Roku Smart TV's with Guest Access , meaning you can use your own streaming accounts that will safely be cleared once your stay is complete. We will also be installing a flat screen TV with enhanced sports offerings in the common area so you don't have to miss the game while you're enjoying Stowe.
We have increased the bandwidth of our wireless network and increased access & reliability in the common areas.
We are working diligently to improve our eco-footprint with more natural cleaning products and efforts to reduce plastic waste. Soon, we will be introducing new eco-friendly toiletries by Soapbox , the purchase of which supports hygiene and disease reduction efforts throughout the world.
We gave a great new Assistant Innkeeper Kim who has lived in Stowe for 22 years making him an incredible concierge for our guests!
Finally, we have implemented a text messaging system that makes it easier to get answers to your questions or make requests right from your phone
Moving forward, more transformative changes are coming to the Inn:
We are seeking our licensure to offer beer/wine/ready-to-drink spirit beverages as part of our breakfast service and for your Apres Ski and evening wind down.
We will be piloting keyless entry locks so lost keys will be a thing of the past and late arrival will be a breeze.
The art at the Inn will rotate with the seasons outside so you will always have something to discover all year round!
And speaking of art, we will be hosting a gallery show of works by Carla Lobmier , an artist who visits the Inn and paints the mountain view from our windows. This art will be available for purchase.
AND, be sure to check us out on August 26, National Dog Day, for an exciting announcement about our furry friends and the Brass Lantern Inn!
On a personal note, our kids Harper and Ajax are excited to start school, entering 3rd and 2nd grade respectively, Don has joined the local Rotary Club and continues to look for ways to support our new community, and Andrew has started a job at Mt. Mansfield Academy as Director of Communications, and is ready to welcome students back to Stowe.
Thank you for your patronage of the Brass Lantern, and we look forward to continuing to build on the tradition of hospitality that has been part and parcel of this historic property for years. Be sure to follow us on Facebook and Instagram as we share all things Brass Lantern.
From our family to yours, have a wonderful back to school season and be sure to take a moment and breathe, enjoying the beauty that surrounds you every day!
Next Blog Post
We are excited to be the new innkeeper/owners of the Brass Lantern Inn, building on the success of those innkeepers before us.