"Bed And Something Called Breakfast"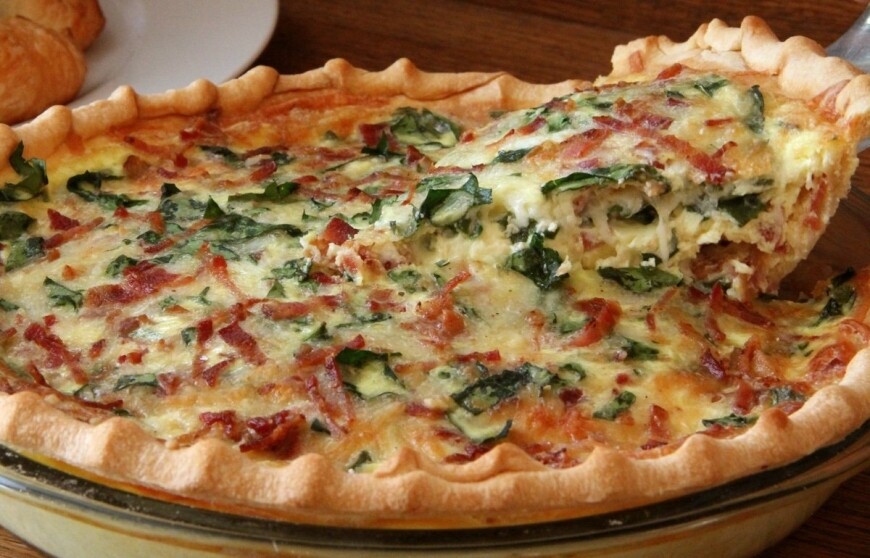 Our family recently had the opportunity for a two night getaway to Boston (over the Easter weekend). Great time, love Boston; diverse cultures, deep history, a proud sense of place for Bostonians and we were blessed with wonderful weather throughout our short two and a half day stay. We also had our first experience at a Red Sox game at Fenway Park with the home team winning the game in a clutch, bottom-of-the-ninth-inning, kind of way. Fenway was rocking and on our first visit!
We don't travel outside of Stowe regularly as we truly enjoy what still feels like our new career as Innkeepers in our newly adopted town of Stowe, Vermont, but this trip helped me understand how important a local, friendly concierge can be to someone who is completely foreign to the area, to feel welcomed and appreciated for making an investment in this lodging establishment, and most importantly the value of a real breakfast.
Based on our personal budget needs and the special needs of those family members travelling together, we selected a franchise hotel brand near a commuter train station just west of Boston. The location, near a commuter train line that provided easy in and out access to Boston was a prime decision maker for us. Overall, we received about what you would expect from a mid/upper priced franchise hotel experience. No major flaws, but nothing really to write home about or recommend to our friends either.
The mattresses were fine, the bed linens were fine (though it would have been nice to have an extra blanket and pillows in the closet) the level of amenities in the bathroom was fine, etc. The through-the-wall heater/ac unit was about as noisy as you would expect from these kind of devices, though, it was very efficient and I have to admit ultimately became somewhat effective as background noise to drown out the lawn mowing that started well before 8 a.m. on our last morning there. Ultimately, everything (with one slight issue that I will leave for a separate story) was "fine."
Nothing really memorable about the entire experience and this at $200/night has me wondering.
I know we weren't staying in a "Bed & Breakfast" type of lodging and the hotel truthfully advertised a complimentary "continental breakfast" but "continental breakfast" certainly can vary from passable food to "I'll take a cup of hot tea/coffee to go please…" In this case, it was passable as I made due with creating a toasted plain bagel, cream cheese and sliced hard-boiled egg sandwich from that which was presented to me in a series of baskets on a cloth draped banquet table with paper plates, plastic spoon and fork (they were out of plastic knives on our last morning). Trying to slice the hard-boiled egg and spread the cream cheese without a knife took some creativity.
So my question is, has breakfast lost its role in our fast paced society? Why can't a breakfast be as enjoyable, satisfying and yes, as memorable as a dinner? Most certainly we all can tell you our favorite place to have a special dinner, but why is it that breakfast seems to be left out in our current culinary experiences?
The meal termed "Breakfast" means just that, to break our fast. Thoughtfully considered I think that breakfast can, and should be, the most important meal of the day. I think we have kind of lost that notion as you see television advertisements for "breakfast bars" and oh, my goodness, "Eggo Bites" that come in a bag that you pop in the microwave oven and eat on your way to school. These Eggo Bites even have "maple flavor." Mmmm, mmm good. Really, is that what breakfast has been reduced to in our society?
And I recognize that culturally, breakfast is experienced quite differently from guest to guest in their native homeland. We have and do happily adjust our breakfast menus to that of our guests preferences, diet and allergies. For instance, some of our guests like something "lighter" while our outdoor enthusiasts are looking for a fresh, hearty breakfast providing fuel to keep them energized while climbing, skiing, hiking, biking, etc. and are grateful for the attention we pay to this part of their lodging experience (extra buttermilk, blueberry pancakes please?, Absolutely!).
Since Breakfast is part of our lodging signature we happen to think it is critically important that breakfast is thought of as more than just a passable means of starting your day. I love to cook, and with all humility aside, I hope my passion is carried through to our guests from the variety and consideration of each day's menu through and including the execution and presentation onto warm china plates that are all served with a bright, happy attitude each and every morning. I want someone to recognize this isn't your standard diner fare breakfast here at the "Brass Lantern Inn, Bed & Breakfast."
Is it a long signature name; "Brass Lantern Inn, Bed & Breakfast," for a lodging establishment? Perhaps, but if we were just Brass Lantern Inn we could easily be lumped in with those franchise hotels that have "Inn" at the end of their names and that's not the career and/or lifestyle I was looking for when we purchased this lovely Bed and Breakfast.
So many thoughts on this recent stay on the other side of the sheets and will post more thoughts on them soon as I'm sure we need to keep Google "happy" with our posts and keep that SEO strong and fresh!
Night all,
George
Next Blog Post
This coming December 29th, Mary Anne and I will be celebrating our 30th wedding anniversary!  We will also be celebrating our 5th anniversary as Innkeepers of the Brass Lantern Inn which will occur on…