Best Kept Winter Secret for Stowe, Vermont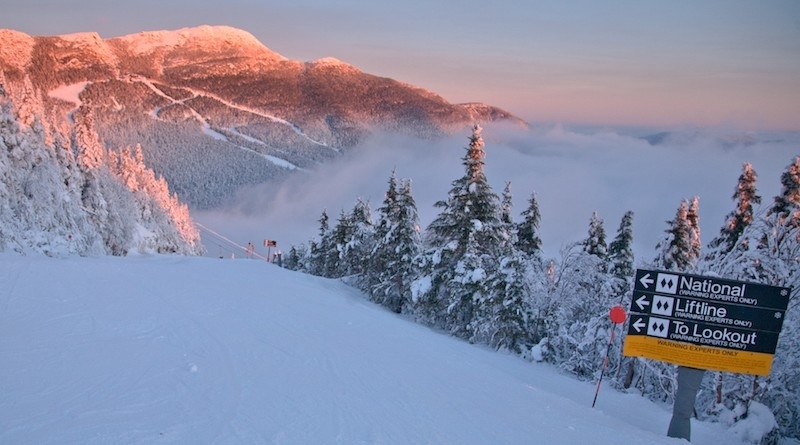 Best Kept Winter Secret for Stowe Vermont
In a word; March. Yes, March. The month of March is an ideal time to experience winter in Vermont and specifically, Stowe. And while the first part of our reasoning below is slanted to those who love securing two or maybe just a single board to their boots and ski/ride downhill, there is much more to do than what we are so well known for in the winter in Stowe
March is a favorite of those in the know because -
It is warmer! The average temperatures for March in Stowe can have quite a range into temps. from well above freezing during the day to crisp cool nights, perfect to reset that ski/ride surface.
The days are longer. We receive the most hours of sunlight in March for the winter skiing/riding season than any other.
We have all of this incredible build up of snow pack from the previous three months. So, we typically have stellar conditions mountain wide with packed powder, lots of off-piste terrain available, all to spread out those happy campers enjoy the day at Stowe Mountain Resort. Fun Fact - for many years Stowe receives more snowfall in March than any of the other well known winter months!
The number of skiers and riders tends to drop off as things warm up to our nearby southern drive markets of Boston, CT, and NY. Remember, it must be a secret. And if you are here skiing/riding in March, even weekday, you are likely sharing a lift chair with a local.
Your favorite après ski/ride, or, to be discovered favorite après ski/ride scene is easier to coordinate in March, even on the weekends. One of our favorites is Stowe Bowl!
So, longer days, warmer temps., and little to no lift lines (ok, maybe on the weekends, just a bit) makes this the best kept secret in New England. What are you waiting for?

Not a skier or snowboarder?
Well, you should know that approximately 40% of our guests that stay with us from December through March are in that same camp as you! So, you might be asking, what is there to do in Stowe during March that would entice me to leave home and venture north (or south if you are our Canadian friends) just as our crocuses are beginning to sprout?
March Highlights for Stowe -
Snowshoeing - remember all that snow build up is just waiting for you in March. We know lots of local and nearby quiet trails to get outside and explore the area. One of our favorites, Wiessner Woods fits the definition of exploring the peaceful end of winter.
Maple Sugaring Season will be in full swing in March and there will be several opportunities to visit sugar houses to see how Vermonters turn the sap from maple trees to that favorite breakfast topping, maple syrup. And as they say, it's not just for breakfast. Have you every had a Maple Old Fashion? Or you should try our Maple Pecan Scones that we feature with our breakfast some special mornings.
Stowe Restaurants - for Foodies, this is the place to be in March. Similar to the skier/rider après notes above, while we expect the restaurants to be busy, you may have an easier time at securing a dinner reservation in March than at any other time in the winter.
Treat yourself to a pampered day at a local spa. Some of our favorite places to retreat and refresh; Vermont Salt Cave, The Spa at Spruce Peak, and Stoweflake Resort
Spa. Don't you deserve some personal time?
March is definitely a month of transition. What is never in transition is the unique experience of a stay here at the Brass Lantern Inn! We host guests from near and far in search of that peaceful retreat in the beautiful green mountain state of Vermont. So, be a trend setter and tell your friends you are headed to Stowe this March.
Oh, and it is totally ok to share this secret!
See you outside,
George and Mary Anne
Next Blog Post
All the signs of returning to some sense of normalcy as the seasons move on here In Vermont