Change of Scenery for a Peaceful Retreat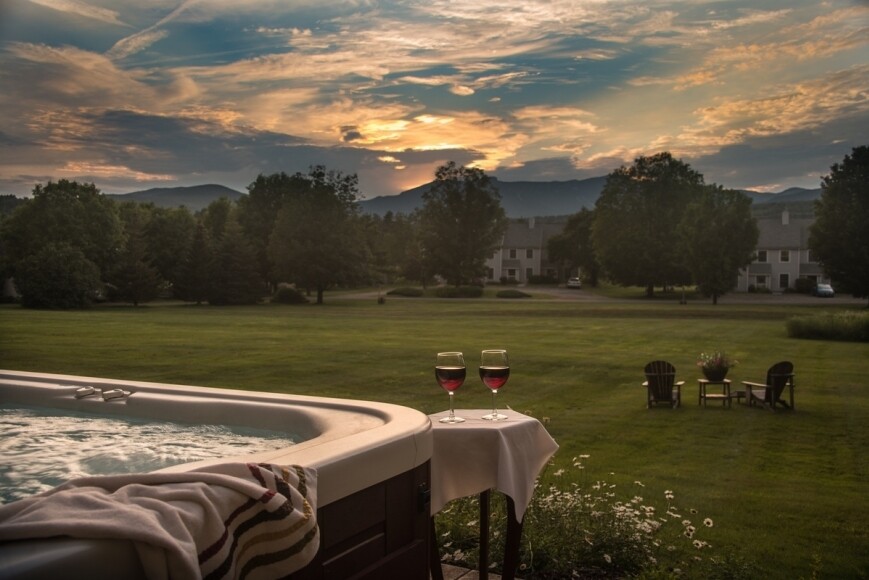 Getting out of town can be so refreshing and, admittedly, can also be somewhat stressful. We regularly hear from our guests that traveled here by car, either from our neighboring states of New England to several states away, that shortly after entering Vermont they feel a sense of calming retreat.
Perhaps part of that feeling is from the scenery that the Green Mountain State of Vermont provides as you make your way to the Brass Lantern Inn. There is a wonderful and unique opportunity that is afforded to those who travel through Vermont as our small state does not permit billboards along our roadways. No billboards, anywhere, period. Whether you are making your way up Interstate 89 or via the iconic and historic Route 100 through the Mad River Valley, or Route 7along the eastern edge of Lake Champlain, your views of this special corner of New England are unencumbered by these unnatural elements blocking those views. It is just one of those special conditions of this amazing place.
As I write this post we are actually away from our Inn as we take a brief retreat ourselves from our role as Innkeepers. We are in Bozman, Maryland, just outside of the town of St. Michael's. It is an area we know fairly well from our life prior to our 2009 relocation to Stowe, Vermont. This area is rich in the qualities similar to Vermont; friendly locals, unique restaurants, shops, culturally rich and diverse events, peaceful, and just stunning vistas.
If you venture deep enough into this area known as the "Eastern Shore" you will notice a particularly interesting feature. As you drive along the quiet back roads of the area you will note that locals will give you a little wave from the steering wheel of their vehicle. It is just a two to three finger wave, just to say, "Hello, and Welcome." In Stowe, and perhaps other small towns in Vermont, our special feature is to yield to others trying to make a left turn on Main Street. A simple gesture of unexpected courtesy, but one that is clearly special to experience first hand.
To be sure, the views are quite different here on the Eastern Shore of Maryland than from the back porch of the Brass Lantern Inn, as much of this area that provides the soft edge to the Chesapeake Bay is low and flat, all dramatically different than our view out of the Inn looking up at Mt. Mansfield. Sixty to seventy percent of some of the counties that make up that transitional area from estuary to land on this side of the Bay are considered and protected as wetlands. I know, sounds amazing, right, that we could see what some would perhaps term as swamp land to be so serene.
All this to say it is really calming to the soul to venture to a place, whether far, near or somewhere in between to experience either as the first timer or as a regular migratory traveler a place even subtly different than what you have at home. I think it is the peacefulness of being in a new place that then allows one to appreciate their own special retreat of home that in turn makes whatever stress or effort needed in that process of traveling to reach this place all worthwhile.
Happy Travels,
George
Next Blog Post
Of the many rewards of this adventure of being Owners and Innkeepers of the Brass Lantern Inn here in Stowe, Vermont, one of the most special to us is the opportunity to welcome back guests, rather, friends. We…