Change of Seasons Update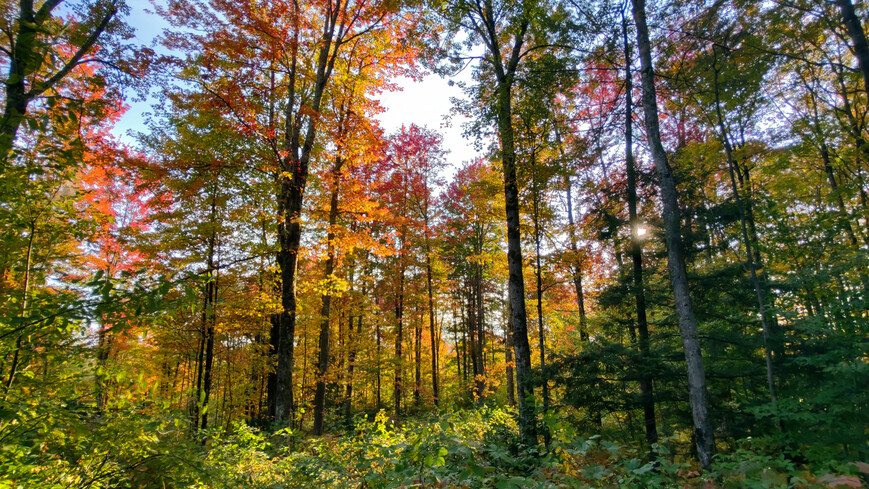 Greetings from the Brass Lantern Inn -
We know, it's been awhile…
I, George, have been working on this update for at least 6 weeks as I try to find the words and yes, some hopeful sense of how we will move forward as this pandemic continues to challenge this country this world and those who like us, love to travel. Like you, we have just been working so hard to stay safe, stay well, protect our other guests, our Vermont neighbors. And perhaps not unlike you, some days we just wish this was all a bad dream that we could just shake ourselves awake and realize that life we all had prior to March 15.
We have been comforted here by the support of those who could safely travel to us over the summer and through our fall foliage season. The ability of our guests to navigate and respect the various safety protocols provided us with the support to keep our dream of a lifestyle firmly in place and is truly humbling. Thank you to all who worked with us to coordinate your home schedules and travel plans to comply with the Vermont Travel Restrictions and stay with us.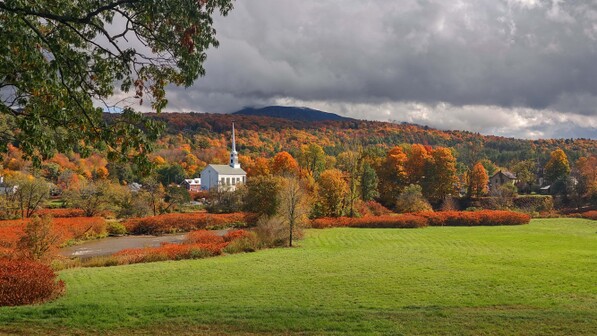 Thank you to all who have purchased gift certificates to not only support us directly, but, we hope, gives you something to look forward to when life settles down. And thank you to all who continue to stay in touch with us, by e-mail, social media posts, comments and of course those who were able to travel to us. It has been a roller coaster of a ride over the past 8 months.
Our weather this summer and fall was exceptional (all home field biased reporting aside…). And while the traditional weekend events were cancelled, there were creative opportunities to experience Stowe in unique ways. We watched virtual concerts from Spruce Peak Performing Arts Center, Stowe Performing Arts, and continued to support our amazing local restaurants with the special treat of take-out enjoyed on the back porch. Did I mention how ideal the weather was this summer/fall?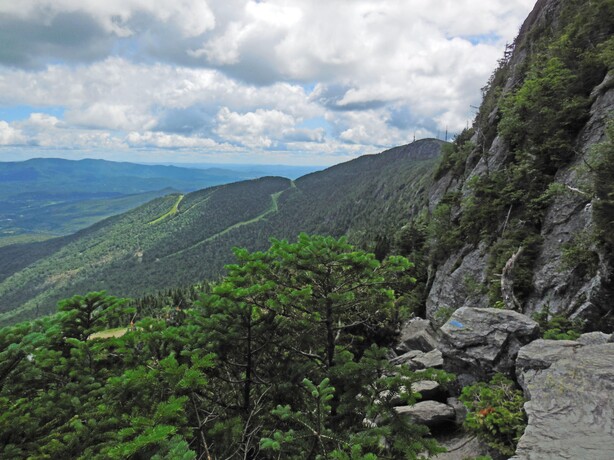 As you all know, we are also very fortunate to have wide open Vermont right outside our doors. Hiking, mountain biking, kayaking, golfing, walking the Rec. Path and just basking in the view from our back yard of Mt. Mansfield has easily filled the days with safe, socially distant options for our guests and us.
Relocation Vacation! -
We had many guests over the past two seasons that had opportunities for an extended stay as they were able to work/learn remotely. We had a wonderful family here that mom, dad worked remotely and their two teenage daughters were able to do remote school work. What a great venue change, right? Hint – if you are essentially working from home anyway, maybe you can consider a "relocation vacation!" We have plenty of high speed internet bandwith to share with you (all complimentary!).
We have closed the Inn here for the first three weeks in November. Typically, we take the first two weeks of November each year and head to Sanibel Island, FL. Well, as likely for you, plans changed for our own safety and for the careful consideration of our fellow neighbors; both near and far.
As you can imagine, there is never a loss for a painting project, maintenance and repairs, and the opportunities for upgrades to be made to this historic brick farmhouse. We find it exceedingly easy to stay busy even with fewer guests here. And during this time of shut down, we like to live a bit like you, our guests. Of course we have to make our own breakfast, wash the dishes, make our own beds, flip the laundry… Wait, that isn't the guest experience! Though, we do enjoy the opportunity to sleep in and really do appreciate this opportunity to prepare for our next favorite season; winter.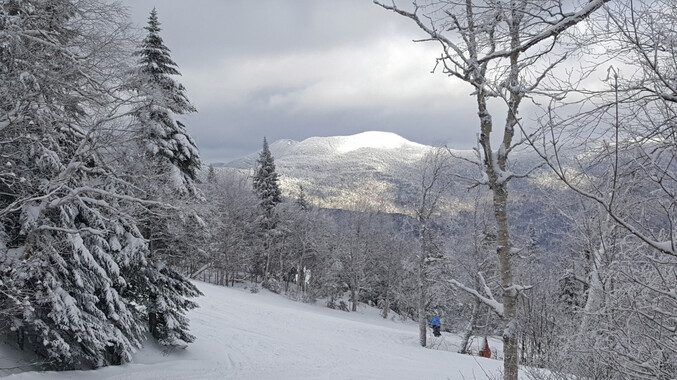 Winter, like the past summer, fall, will look a bit different as well. Everything looks different these days, right? However, we think the experience will be just as special and extremely safe. For those who plan to come here for skiing or riding at Stowe Mountain Resort, there will be some operational changes that you will need to be aware of; reservations required ahead to confirm your days on the mountain, limited base lodge services, lift or gondola rides confined to just your party, and other safety protocols all in the intent to allow us to enjoy the winter here, safely. Overall, the mountain experience of skiing and riding will still be just as magical. As of this post, Stowe Mountain Resort is scheduled to open on November, 25. So, get those skis and snowboards out of the garage and let the tune up begin!
Stowe Winter Activities -
There are also plenty of off or near the mountain, private, personal, socially distant winter activities to enjoy here in Stowe; cross country skiing, snowshoeing, fat bike rides, sleigh rides, or take one of our sleds from our garage and we will tell you where you can be a kid again and go sledding. Or, grab your favorite drink and snuggle up to your personal, guest room fireplace and just retreat for a bit from all around us.
And as I finish out this update, knowing that Thanksgiving is just literally around the corner with Christmas, Hanukkah and other end of the year holidays are on the doorstep, we recognize how traditions and hopes for getting together with family and friends provides unique challenges and risks this year.
We plan to remain open through this winter season maintaining vigilance with our safety protocols already in place. Please note that the Vermont State Travel Restrictions now require all guests coming to us to quarantine for either 14 days OR complete a 7 day quarantine followed by a negative covid test. We recognize for some of our potential guests that this may not be possible, however, for those who have been working, learning, living remotely from your home, the quarantine option may be available to you for that relocation vacation.
We can tell you that once here you will recognize that your safety is and will always remain our first concern. The change of scenery provides all who can journey here some great relief.
Light at the End of the Tunnel -
And finally, we hope you are as cautiously optimistic as we are from the promising news regarding vaccines. It appears that the country may have the opportunity to finally be able to get to the other side of this pandemic sometime in the second to third quarter of 2021. "Happy New Year!" will certainly have a different ring this Dec. 31st!!
Stay Safe, Stay Well,
George and Mary Anne
Next Blog Post
Exploring the Champlain Islands of Vermont