What is your favorite restaurant in Stowe?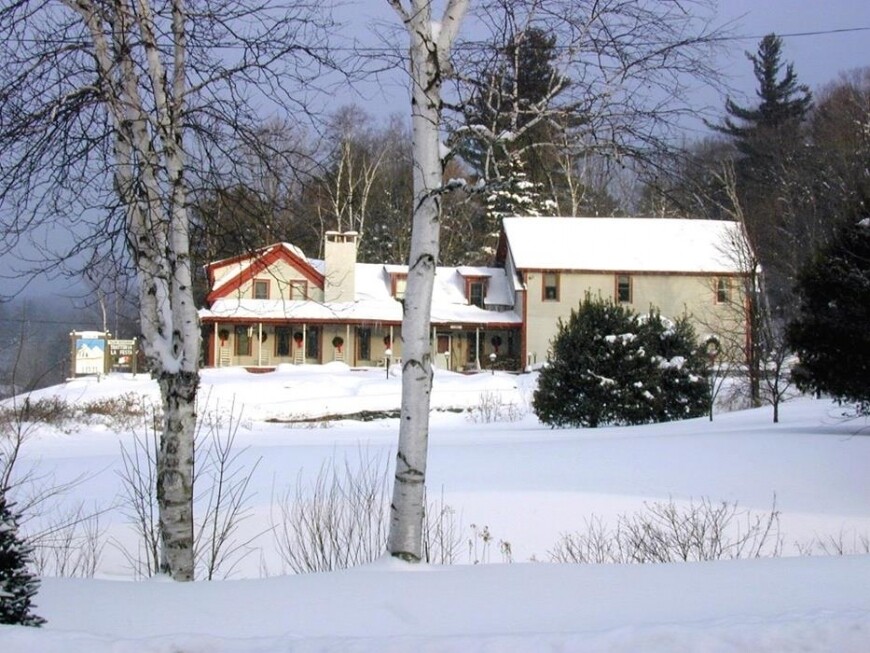 "Do you have any dinner recommendations for Stowe?"
First, that is not an easily answered question as there are so many exceptional venues to consider here in Stowe.
And secondly, at the risk of sounding like the director of the local chamber of commerce, Stowe is a foodie town, along with being known as a resort town, a cultural center and an outdoor enthusiast's dream of a New England adventure. All of the opportunities for a unique experience are confirmed by an exceptional finishing off of the day with dinner here in Stowe.
Dinner recommendations are our favorite "research task" as Innkeepers and we love to help our guests find and fine tune the type of dining experience that best compliments their interests.
"I'm looking for an authentic Italian place" –
Stepping inside Trattoria La Festa is like taking a mini journey to the Mediterranean coast of Italy. Toni, Giancarlo, with roots in the town of Terracina, Italy (midway between Rome and Naples) and their business partner, dessert maker extraordinaire, Patty, work hard to present a true home style Italian eatery, replete with the red checkered table cloths.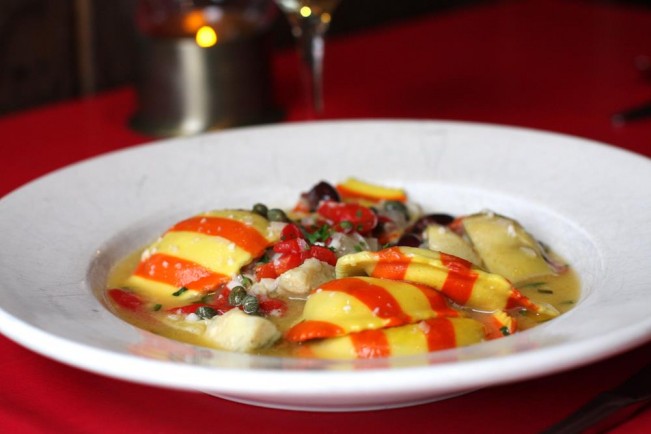 Their menu of appetizers, dinners and desserts, all from their kitchen are the real deal as this team has been presenting this unique experience to Stowe visitors and residents for more than 30 years! With their upbringing along the coast of Italy and their home here in Stowe, they can provide you with surf, turf and/or vegetarian options that will leave you with a positively memorable experience.
Trattoria La Festa is conveniently located about mid distant from the Stowe Mountain Resort area and downtown village of Stowe, is situated in an historic farm house. Summers, sitting on their porch, with glass of Italian wine, some shrimp scampi and good company, will provide you with a priceless experience for sure.
Another great Italian food experience –
The atmosphere at the vibrant Piecasso Pizzaria and Lounge is a wonderful compliment and alternative kind of Italian experience you may have encountered outside of Stowe. Piecasso is a favorite of visitors and residents alike, whether it is après ski, summer afternoon on their patio or trivia night in the lounge in the fall foliage season.
While pizzas (as in the "pie" in Piecasso) are definitely worth the consideration, and boy, there are a lot of varieties of pies (and all can be provided with gluten free crust) you are only scratching the surface of the menu of high quality, casual Italian fare. One of my favorite pizzas; broc, tomato and basil (photo below). For main entrees, chicken alfredo, and a favorite small plate of ours; bacon wrapped sea scallops, all freshly prepared to order.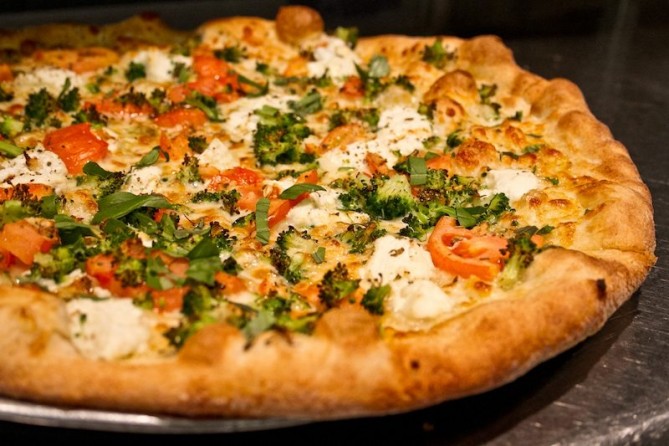 You can't miss this bright, fun, and energetic restaurant located less than 4 miles from our Inn. Just look for the cow painted in a Picasso like finish.
Special hint;,
Piecasso delivers to our guests here at the Brass Lantern Inn (and to us!), so, if your plans are to snuggle up in front of your own fireplace guest room with a pizza, Caesar's salad and a glass of wine, we totally understand!
The final answer here on our favorite Italian food experience?
Stay long enough in Stowe here with us at the Brass Lantern Inn to try them both! ;-)
This musing topic on dinner recommendations will be casually reported from time to time as we just have too much to say in a short blog, so, stay tune. More recommendations to come in future musings and much more "research!"
Bon Appetit,
George
Next Blog Post
The top three teaching moments from our Aspiring Innkeeper Seminar