Friends Returning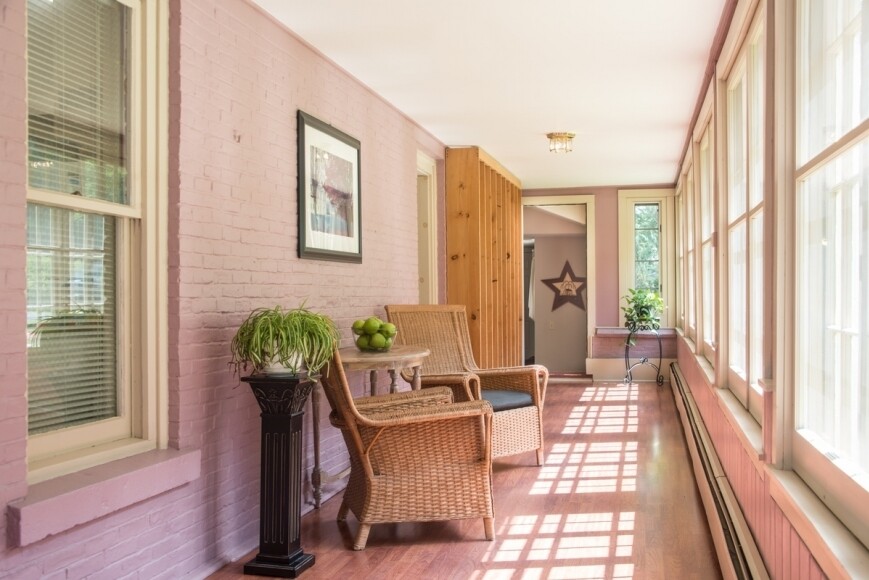 Of the many "perks" that we feel come with this "job" as Innkeepers, certainly, one of the most rewarding is the opportunity to welcome back friends from one or many more previous stays. This past weekend we were so very fortunate to have a full house/"no vacancy" sort of weekend with six of our nine guest rooms filled with returning friends.
We had Louise (Weezie) and Allen here (all the way from southern Vermont!) returning to the Brass Lantern Inn to celebrate their 40th wedding anniversary. These friends enjoy Vermont so much that they actually stay here and we are so richly rewarded to have this opportunity to host them again and again. And we were so humbled that they felt that the Brass Lantern Inn was the "perfect place to be to celebrate our 40th anniversary!" Thank you Weezie and Allen.
Bruce and Sheila have been coming to the Brass Lantern Inn for more years than we have even been the Innkeepers here. They come at least once a year, typically for the winter activities of cross country and downhill skiing but have also come in the summer with bicycles in tow. This past weekend, like all previous examples of their stays, they bring their guitar, beautiful musical voices and warm, infectious laughter. This time they brought family with them taking over four of our nine guest rooms. Thank you Bruce and Sheila.
Paul and Maria made their yearly trek from the Boston area. We joked that they had to come north to great a break from the record snowfalls that the Boston and southern New England area experienced this year. At least here they can do something with the snow other than just shoveling it out of the way. Thank you Paul and Maria.
This past Friday, the main gathering room of the Brass Lantern Inn was filled with music and good times thanks to the Bruce and Sheila. We sure wish we could have them here every weekend as it was such great way for all of our guests to get to know one another gathered around the fireplace, sharing Cabot cheddar cheese, wine or your favorite local micro brew. Our music night was shared with Weezie and Allen, Anthony and Carol from Nashville, Tennessee, as well as Susan from Toronto (and family of Bruce and Sheila). I think we all made new friends this past weekend.
I miss my family back in Columbus, Ohio and our friends from our former lives in Baltimore, Maryland. While that loss can be tempered by phone calls, social media, and the occasional off-season trips to see family and old friends, our lives are so full now with so many new friends through our current position in life here as Innkeepers of the Brass Lantern Inn. We have also had the occasion to host family and friends which is even more special here in Vermont!
How can this role as an Innkeeper be classified as a job when we have the greatest opportunity to meet so many wonderful people? Ok, when the printer breaks down during the busiest weekend of the winter or a heating valve sticks in the closed/off position on a night where it is 18 below, or the housekeeper quits on Valentine's Day Saturday morning or any number of small issues like this you get a sense of why it might be considered a job. But truly these are all trivial matters in the larger context of this wonderful experience.
And this is all before you realize you are in this wonderful corner of paradise called Stowe, Vermont! Yes, we are so very thankful to be here and it is only through the support of our guests and friends, both new and returning that allow us this unique opportunity. We never take that for granted and hope you see that in return from us through our service and warm welcome. Thank you all!
George
Next Blog Post
Ok, as much as we love our winter activities we also embrace the upcoming Mud Season (more on that in a follow up blog) and the opportunity to celebrate the passing seasons, winter to spring with the traditional…