Giving Thanks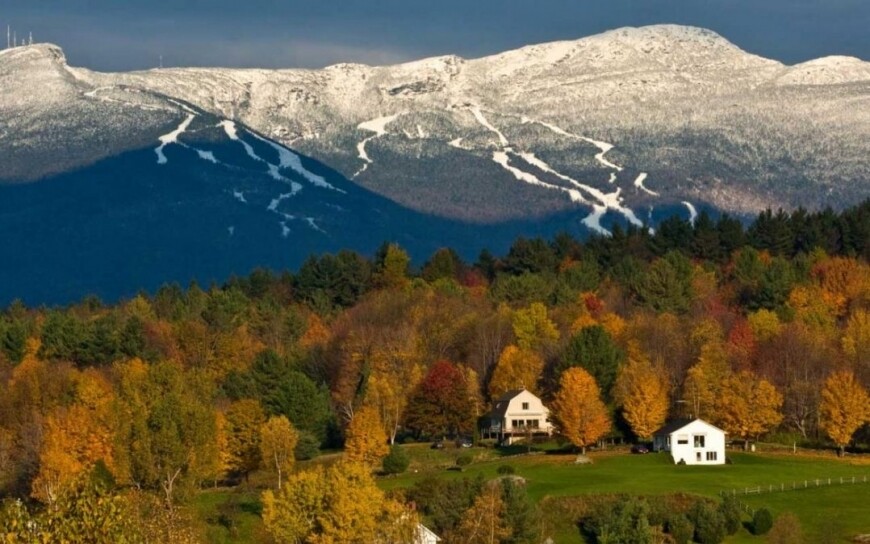 We are grateful for this opportunity to be here in Stowe, Vermont at the Brass Lantern Inn at all times and certainly at this time and season of the year. We recognize that we are uniquely rewarded by the opportunity to welcome and host so many wonderful people from around this country and the world.
With so much apparent polarization of thoughts and feelings for our fellow human beings in this past year of political rhetoric, perhaps, and hopefully, we can use this time that has been set aside in the governmental calendars of the U.S. to be, dare I say it, a bit more compassionate towards one another. Thanksgiving may just be the perfect transition point to help us all move forward from this year of campaign statements.
The beauty of this current position we find ourselves here in Stowe, Vermont, is that on any typical day we are clearly more focused on this wonderful adventure of Innkeeping and thereby preventing us from paying much attention to the constant "news" feeds from so many electronic channels. Ultimately, I think this has been a good thing. Of course we want to be involved and aware of our local, national and worldwide events, we are intimately aware that our location and special community gives us some "protection" from things that might otherwise give us concern. Not really a "head in the sand" kind as much as, "thank goodness we have a healthy awareness and distance from those things that otherwise may impact our sense of peaceful retreat" here in northern Vermont.
We hope that this Thanksgiving Season gives you time to assess your own blessings and rewards. And perhaps this holiday will also provide a chance to bring us all together in a worldwide family. I know, kind of corny, but as our world becomes more interconnected (at least in a communicative sense, if not geographical) is it not in the best interest of all that we, get along?
This post certainly strays away from the more local focus of the Stowe area that we typically share but feel that we are more alike than different and the opportunity for being thankful just struck me today. And if your own Thanksgiving Day plans are still open why not consider a peaceful retreat to Stowe and the Brass Lantern Inn? Check out our "Thanksgiving in Stowe" special; stay two nights, get third at 30% off. Discounts extend for even longer stays, just call us to confirm.
Happy Thanksgiving,
George and Mary Anne
Next Blog Post
This past December 16th marked our 7th anniversary of the start of this wonderful journey of owning the Brass Lantern Inn in Stowe, Vermont.  I still vividly recall putting up Christmas Holiday lights…