Island Hopping in Vermont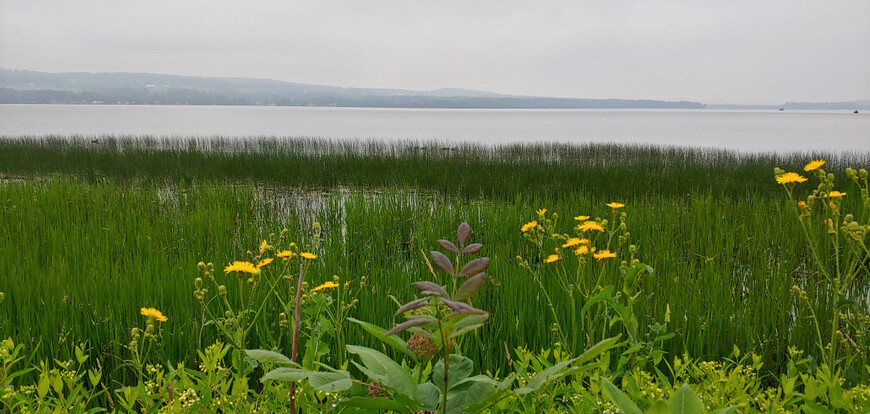 Did you know -
That Vermont not only has the Green Mountains but also some really cool islands dotting Lake Champlain just north of Burlington? We discovered these islands shortly after moving here just over 10 years ago and while small, and rustic, these islands hold this amazing collection of towns, beaches and state parks that are easily reachable as a extended day trip during your stay here at the Brass Lantern Inn.
In that first visit, many years back, we felt that the Grand Isle County that comprises the 5 prominent islands known as the Champlain Islands, had a bit of the feel of our former home state of Maryland, specifically the area known as the Eastern Shore. The Champlain Islands having the backdrop of the Green Mountains to the east and the Adirondack Mountains to the the west being the most striking visual difference to the vast marshlands that provide that backdrop of the Eastern Shore of Maryland. Both have an incredible sense of natural beauty!
This past week, as things were a bit quiet here leading up to the 4th of July weekend, we revisited the Champlain Islands. We could safely explore these islands as Vermont, by nature, has lots of private physical distancing opportunities and this area is one of those secret corners that should absolutely be considered as an area to explore when planning a trip to Vermont.
First some geographical info of Lake Champlain and her islands –
The lake and these islands were formed by receding glaciers carving a deep gouge through the center of this beautiful body of water separating Vermont and New York. At its deepest, Lake Champlain is 400' and the Islands form these almost flat plateaus out on the water. The Lake stretches south from the U.S./Canada border for about 120 miles or just about half the overall north/south length of Vermont.
Favorite activities on our latest adventure –
Picnic lunch along a quiet (and all side roads off of Route 2 are quiet). Driving north on Rt. 2 we found these side roads branching off towards the water and many had these quiet little coves to just hang out and enjoy the peace and tranquility of the area. Pick any road that doesn't say, "no outlet" or "private lane" and you are sure to find a tiny little pull off to have a quiet tailgate picnic.
Swing through the Birdhouse Forest in South Hero – full story HERE, but, certainly something you want to see in person to get the full effect. Folk art meets nature and the two are better together than apart.
Beach time at Alburgh Dunes State Park – as you can imagine from the title, this park on the southern end of what is actually a peninsula between the islands of North Hero and Isle La Motte has some serious natural sand dunes and reportedly have the longest stretch of beach open to the public on the entire Vermont side of Lake Champlain.
Missisquoi National Wildlife Refuge is located at the northern edge of this county providing a truly natural transition from the islands to the "mainland" of Vermont. There are a couple of parking spots to access the area and we realized that a canoe would make for a wonderful way to explore this National Refuge (one of only three in Vermont). Perhaps being that it was early July when we were there, insect repellent was very much appreciated, ok, necessary.
From the islands we drove deep into Franklin County and the NW corner of the state. The map showed Lake Carmi and it appeared to be a sizeable body of water and actually not one that we had heard of in our 10 years of moving here. Even on a mostly foggy, overcast day, this 4th largest lake within the boundaries of Vermont provided a peaceful resting spot for us to watch the red wing black birds dance along the water's edge. Lake Carmi State Park on the east side of the lake has a wonderful day park and access to another beach. We were getting late into the day so we have a note to come back here for a full day of relaxation!
Food Stops –
For this trip we decided to pack a picnic cooler as we had planned for a tailgating kind of picnic along the Lake. However, in previous trips, we love, love, the North Hero General Store. The deli builds these fresh sandwiches and they have a wonderful setting along the edge of the lake overlooking the marina and on a clear day you see Mt. Mansfield in mirror image to what we see here at the Inn (though a bit further away from that vantage point in North Hero).
Another favorite we recommend for food from that previous trip, Blue Paddle Bistro for dinner. Amazing, fresh food in a warm, inviting setting. Dinner starts at 5 and reservations are strongly recommended. They also have a lunch menu.
All that and within an hour and a half drive (or a bit more if you take the more scenic route;-) from the Inn.
See you outside,
George, Mary Anne and Patrick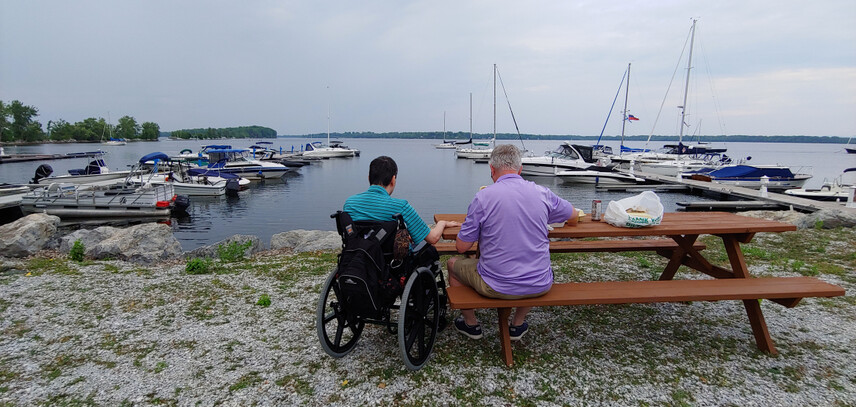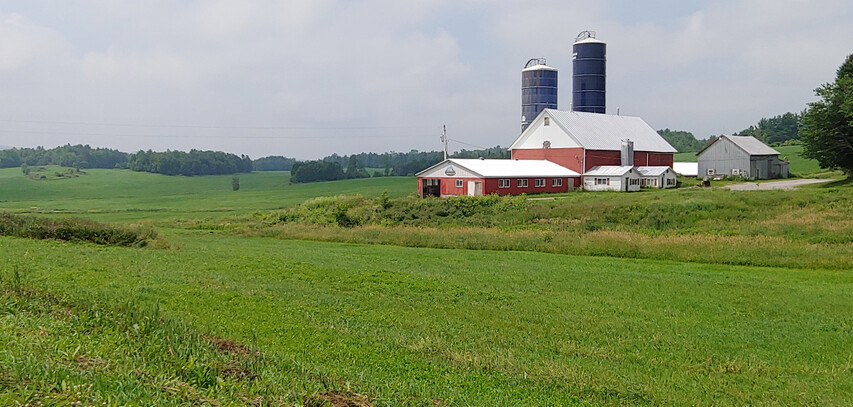 Next Blog Post
Vermont is, by nature, perfectly set up for safe physical distancing.