Leaf Peeping Guide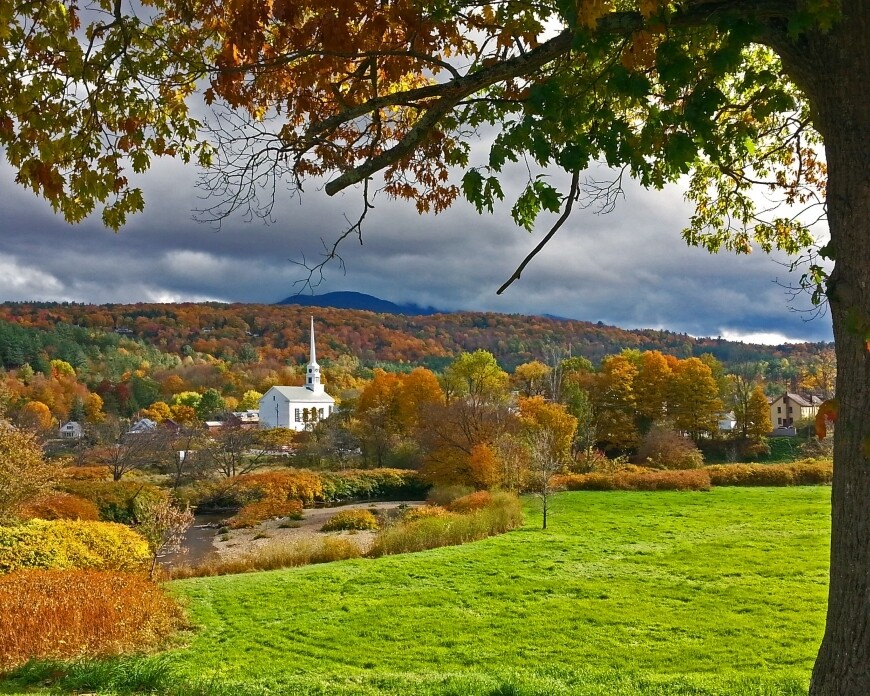 It is the most beautiful time of the year, here in Vermont. The leaves are changing, the temperatures are dropping and the hospitality and tourism businesses are in the midst of their peak season.
At Brass Lantern Inn, we not only want to provide you with an exceptional stay but we also want to provide you with an unforgettable experience in the Green Mountain State.
Whether you are staying for a weekend or a week, we recommend soaking up all the Vermont views during your stay.
Here is a quick guide to Leaf Peeping in Vermont:
When to Visit
Unlike the flatlands, it is unlikely to witness the leaves changing colors all at once. The annual transformation occurs earlier in the higher elevations. Finding the best time to go is not as easy as it seems. You have to determine when peak leaf-peeping is, and find a place to stay during that timeframe.
Check the 'Current Conditions' map on the Vermont Fall Foliage Reports.
Where to Stay
You really can't go wrong, no matter where you end up staying in Vermont during your leaf-peeping extravaganza. Even our simplest backcountry roads offer wonderful views. Book your overnight stay at the Brass Lantern Inn and explore all that Stowe, Vermont has to offer.
If we do not have availability, find lodging recommends here.
What to Do
Whether you are planning on staying in Stowe, Vermont for a week or a weekend, there are plenty of things to do, food to eat and activities to try. Planning is made easy with https://www.gostowe.com/ and their highly recommended restaurants, events and activities.
Where to Drive
We recommend capturing the Vermont autumn foliage experience in every part of the state. Follow Route 100 north to Stowe and take in Mount Mansfield's lush foliage across its slopes.
The next day, follow the foliage south on Route 100 to the Mad River Valley, stopping for lunch at the Warren Store.
You can also follow route 100 south to Hancock, where you can cut west across the mountains on Route 73 through the Middlebury Gap.
If you time your visit, travel south to Rutland and visit the Proctor Fall Festival in late September.
Maybe you want to travel further south on Route 7 and explore Manchester. It is quietly nestled in the Southern Green Mountains and offers spectacular views.
If your trip takes you on a detour toward Shaftsbury, we highly recommend visiting the Robert Frost Stone House Museum. The house sits on seven acres and is a perfect foil to Frost's love of the outdoors.
Next Blog Post
Chance meetings and crossing paths with our guests and friends makes for a rich experience as Innkeepers.