Left Turns in Stowe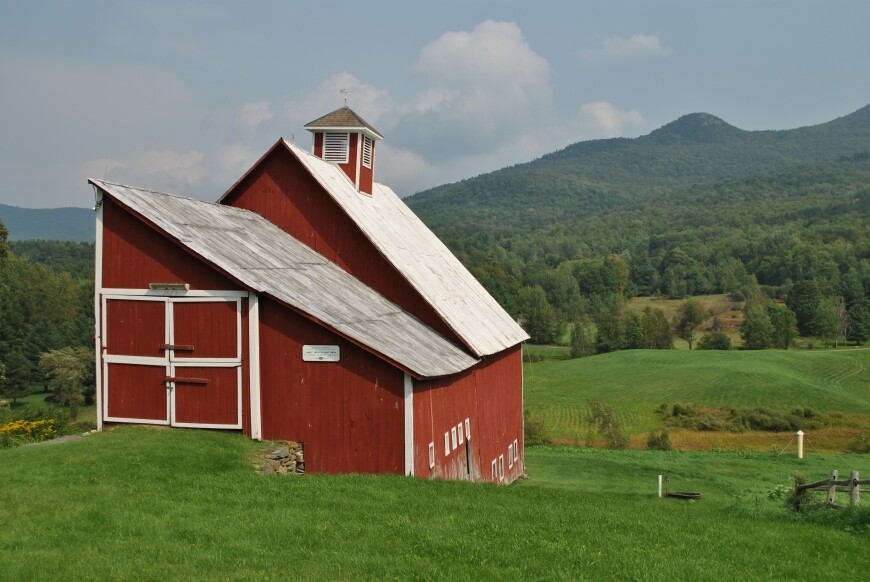 I love small towns on so many levels. Just one attribute of this peaceful, New England town that draws us closer to its heart every day; left turns in Stowe, Vermont.
Moving here from a major metropolitan area of the Baltimore/Washington D.C. we were immediately struck by the courtesy and politeness of drivers with "green plates" (of course that would be Vermont). One of our frequent errands includes going to the Post Office, which, from the Brass Lantern Inn, requires a left turn off of Main Street onto Depot St. A driver with green plates, with several cars behind them, stopped in front of me, flashed their lights, and gave a nice little wave yielding the right of way.
Of course this is just one of those infectious courtesies that can be discovered in Stowe, Vermont. Like holding the door open for the next person behind, you immediately realize this is not the big city and to feel part of it your responses and actions should reflect those around you in similar regard.
Downtown Stowe is marked by the only "traffic light" in the town, a flashing red, three way, stop sign. I am consistently amazed at how efficient this system of traffic control is to our community's needs. In fact, the nearest full red, yellow, green traffic light is a good 10 miles from here. And if there is ever even the slight discussion in town to add a light at a particularly busy crossing ("busy" being a relative term where you might have a back up of say 4 or 5 cars), you are met with some polite local response of "we like our small town feel just the way it is, thank you very much!"
So, if you are traveling through Stowe and need to make that left turn, don't be surprised if someone flashes their lights and gives you a friendly wave. And don't forget to pass along the courtesy. – George
Next Blog Post
This time of year is always somewhat bittersweet in Stowe, Vermont.  While I enjoy the longer days, warming temperatures, the emergence of our garden beds, and the opportunity to bring out the bikes I…