Living the Dream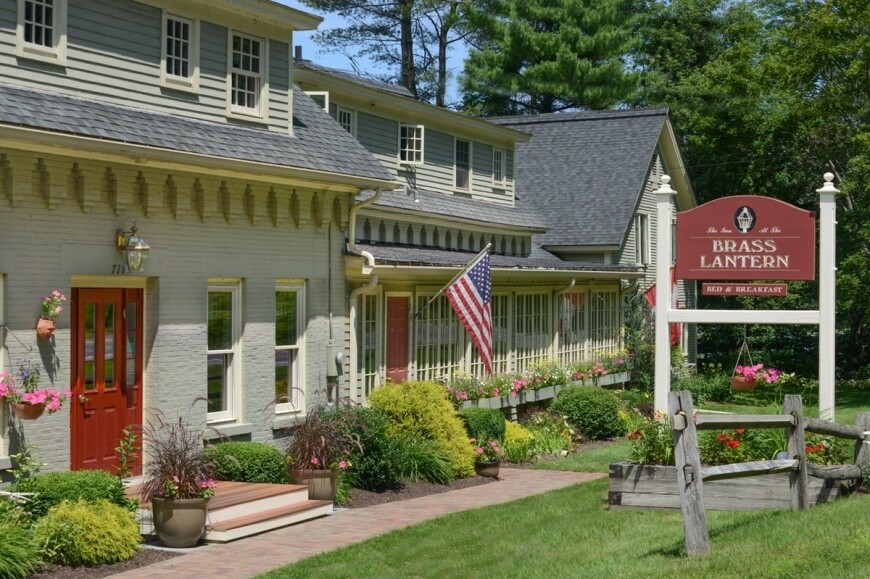 This past December 16th marked our 7th anniversary of the start of this wonderful journey of owning the Brass Lantern Inn in Stowe, Vermont. I still vividly recall putting up Christmas Holiday lights on the Inn on 12/17 on a beautifully clear, crisp, bright sunny day. The temperature that day reached a high of -12. Perhaps, and most likely due to the excitement of finally being here in Stowe and "living the dream" it never really felt that cold ("it's a dry cold," I convinced myself…).
And while we recognize winter as our signature season, we soon discovered that Stowe is an amazing place to live and visit in any of our distinct four seasons. Moving here from Baltimore, Maryland, what struck me initially was the enthusiastic embrace of winter by the town, and of course, its visitors. If you're going to have winter, you might as well go all the way, right? While we loved our experiences in Baltimore, winters there could be grey and wet most of the time. Schools would close on a forecast of 4" of snow (and then not snow….). Here, in Stowe, for many Fridays in the winter, the school kids get to experience Friday afternoons as a "Friday Program." The school buses line up at 11 a.m., picking up the students and the educational programs move to the slopes of Mt. Mansfield where the kids learn to ski or snowboard. What a wonderful life, right?
The excitement we feel today when we see that first snowfall of the season or any of our several "freshies" (new snow over old) is just as strong today as it was in that first week of ownership, 7 years ago. Much of the reason for this, I believe, is that we have the truly special opportunity to see and experience our winter landscape through the eyes of each and every guest (new and returning). The dream remains strong through the opportunity to be of service to you, our guests. Thank you all for supporting our dream over the past 7 years.
It has been a wonderful, enriching journey so far, and we are looking forward to what lies ahead. Sign on a shop window viewed today; "Don't look back, you're not going that way."
Happy Travels,
George
Next Blog Post
Have you experienced winter in Stowe?  If you have, you understand the wonderful transformation of the Stowe Area and Mt. Mansfield from our summer playground to the most scenic winter wonderland.  While…