Mid-Winter Report from Stowe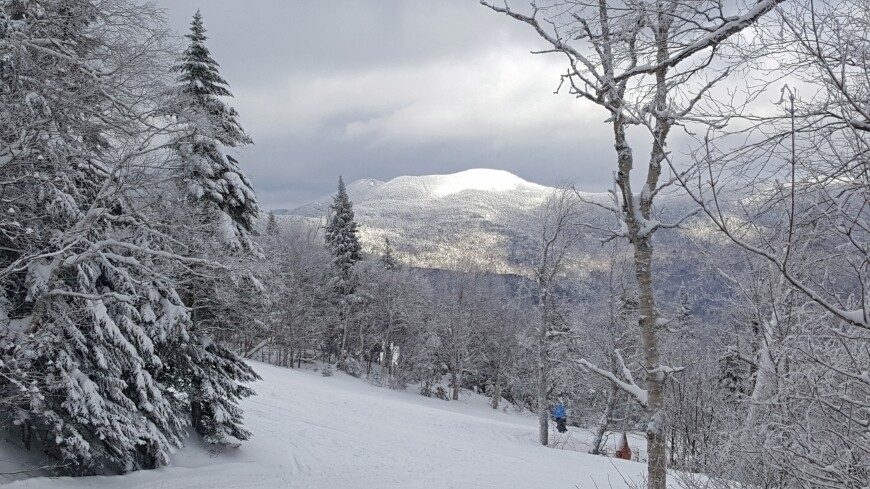 What an interesting winter this 2015/2016 has been so far in Stowe, Vermont. Guests who have stayed with us this season can certainly attest to the typical and atypical weather patterns we have experienced so far.
Even as late as Christmas Eve, I was golfing. We hit a record high of 68 degrees that day and with a full blue sky and sunshine the greens of the golf course were just too inviting to pass up. While we typically expect to be shoveling snow and hitting the slopes this record warmth had me reaching for the summer outdoor gear.
Within a week of that event we had a full blanket of snow on the ground, thanks to an 8" snowfall, something that is much more indicative of that point on the calendar here in Stowe. And while so far this season we have missed out on a "real snowstorm," and had serious snow envy for those who experienced the Blizzard of 2016 on the Mid-Atlantic coast, we still have had some truly amazing ski days on the mountain. With the help of modern day snow-making technology and the hard work of the snow-making crew at Stowe Mountain Resort they have saved this season from what many who may be tracking our weather forecasts from afar would assume to be an abysmal ski season into a true Vermont winter experience.
At the risk of sounding like your local Chamber of Commerce and putting the best spin on things we truly have had some really wonderful ski days so far this season. Yesterday, for example, we had a great spring skiing conditions, buttery snow, warm temperatures and no lift lines. Bonus day for sure! Granted, we have the luxury of waiting things out for a day of rain (way too many of those this season/year) or very windy and below zero temperatures and hit the slopes the following day or two. And yes, our Innkeeper ski days are a bit behind where they typically are at this time of year though some of that is due to our business needs (we are planning some major building improvements – more on that in follow up blogs) and of course some not so perfect weather conditions.
Throughout all of this winter season we know our guests have been making the most of their time here. Our incredible selection of restaurants, breweries, other Vermont local attractions in harmony with other outdoor adventures/pursuits have made for some lively discussions around the fireplace each evening.
We continue to do our snow dances as we know there is still plenty of winter left in the Green Mountain State. Call us and we can fill you in on the real time conditions.
See you outside,
George
Next Blog Post
The skis, snowshoes, snow shovels and winter gear have all been put away.  We took our last turns on Mt. Mansfield at the Stowe Mountain Resort on the last Sunday in April followed up with a great tailgate…