Opening Day in Stowe, VT!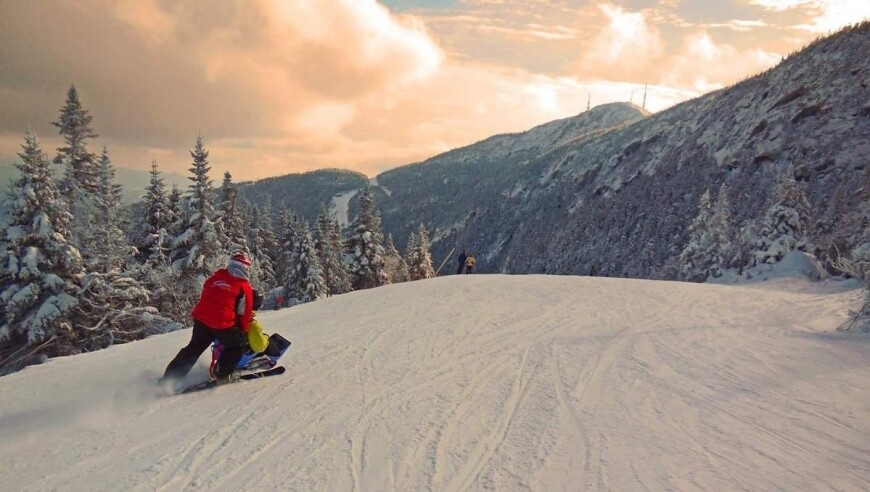 Opening Day is November 17! For those of us who embrace each and every season with similar enthusiasm there are activities here in Stowe, Vermont, that clearly help us transition into each of the wonderful four seasons of our area. For the spring, it might be that first day when it is safe for the trail to hike to the top of the Pinnacle trail, and for the summer the opening concert of the Stowe Performing Arts, Music in the Meadows with the Vermont Symphony Orchestra and for us, the start of the Fall Foliage Season is marked by the British Invasion Weekend.
Of course this next, "opening day," is all about alpine skiing and snowboarding. Stowe Mountain Resort has been working diligently with the weather conditions and Mother Nature to blanket many of the trails on Mt. Mansfield with a base of snow (several feet by now in some areas). The mountain has also received a bit of snow from a dusting to something more recognizable as a snowfall.
All of that has led to a backdrop (at least on the mountain side) that takes away the grayness of leftovers from our Fall Foliage Season and provides us with the beginnings of what we know will be our winter wonderland of New England. And while of course we would love to have that opportunity to take that "first chair" up the mountain tomorrow, we will have to postpone our own opening day until we get back from our own vacation.
We have had a wonderful little respite ourselves the past two weeks having closed the Inn since the first weekend in November and will be returning to the Green Mountain State this Sunday evening. And yes, even Innkeepers need some time to recharge the batteries and get refreshed for the next busy season! For this and the past six Stick Seasons we have made a quick trip to one of our favorite southern spots, Sanibel Island, Florida. Oh, yeah, we open Stick Season with a flight out of Vermont to Florida.
And just like many of our returning guests to the Brass Lantern Inn, we have the chance to catch up with our friends, snowbirds here in Sanibel each November. Even with wonderful weather, great reunion with friends here, and sleeping in each morning, we are truly looking forward to trading in our view and experiences along the Gulf Coast with the ever changing views of Mt. Mansfield from our Inn and of course, welcoming our guests to Stowe. Home is home and we continue to feel so very fortunate to have this ability to call Stowe and the Brass Lantern Inn our home these past 8 years.
With Thanksgiving just on the near horizon I guess this note has a multitude of meanings to us. We wish you all a Thanksgiving Season that is filled with wonderful memories, traditions and a sense of gratitude for whatever life has provided to you as well. Hope you have your own Opening Day memories!
Warmly,
George and Mary Anne
Next Blog Post
Andrew and Don's top ten things to do in Stowe while you visit our amazing town.