Our Top 10 Things to Do in Stowe...with Links to 30 More!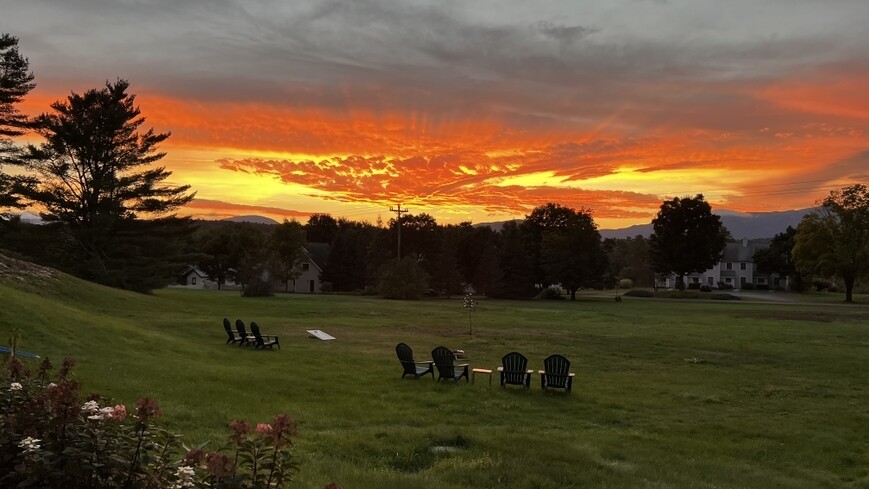 Recently Go Stowe published the Top 40 Things To Do in Stowe - an amazingly comprehensive list of everything great in our community. We've taken that list and picked out Top Ten as you might not have time to take advantage of everything our village has to offer (h/t Stowe Area Association.


Visit Stowe's historic downtown village, featuring Vermont's tallest church steeple on the Stowe Community Church. Grab a coffee and snack at Black Cap, shop at all the boutique stores - be sure to check out the men's store at Archery Close, and take a moment to rest at the Public House with a local beverage while people watching and enjoying the sunshine. The central village is only a 13 minute walk or a couple minute drive or bike from the Inn!
Explore town on the Stowe Recreation Path – a 5.3-mile paved public path that's free to use, easy to access and open all year round. You only need to take a short walk to discover paths to the river where you can cool your feet and enjoy a truly unique experience. The Recreation Path is easily access from the Inn, just walk or bike down Maple Street to Cemetery Road, take a right, then left on the Quiet Path and you'll very shortly be on this amazing community resource!
Plan a visit to Stowe in all four seasons to experience the beautiful, changing scenery and the best the area has to offer in summer, fall, winter and spring. It's true there is something to do at every point of the year in Stowe - even in Spring, as the earth comes back to life, the fresh smells and sounds of the returning birds offer a rejuvenation better than any spa. We are here to host you any time of the year you wish to visit, you will not be disappointed as there is always something to do!
Take in one of Vermont's incredible sunsets in the mountains or in town. You can do this by traveling up Toll Road, climbing Sunset Rock, or by sitting on the deck of the Brass Lantern - the best view of the mountain in town!
Schedule a guided tour to experience the area from our friendly, local guides. Whether you are interested in biking, brews or local food, our friends at 4 Points Vermont and Savor Vermont can provide you an amazing experience tailored to your interests.
Immerse yourself in the arts community by visiting museums and galleries throughout the area. Local artists enclaves can be found throughout Vermont. Make Stowe your home base and venture out to discover the creativity and beauty our craftspeople and artists have to offer. And, if you love art, go no further than the Inn, where art rotates all year around!
Live like a local and visit the Stowe Farmer's Market. It's a fact universal that the farmer's market doesn't offer a plethora of produce. But what it lacks in traditional farmer's market vendors, it makes up for in delicious food, artisans, and ice cream! It's weekly filled with local families enjoying the summer months with friends and family. Our kids love to visit the market to try tasty treats!
Wander through the Percy Farm Corn Maze for the perfect fall activity. They take your phone number when you enter, and you take a photo of theirs. Be prepared to get lost.
During your winter visit, experience the ultimate winter wonderland at the outdoor skating rink at Spruce Peak Village. Spruce Peak is a fun location to visit in winter and summer, with special events, boutique shops, and views for days. Surround yourself within the Green Mountains while you devise a plan to purchase a winter retreat in the surrounding buildings (but stay with us until you can afford to!).
Support local family-run businesses, including restaurants and accommodations, where decisions about to best serve our guests aren't made in the boardroom, but rather over our dining room table. The quintessential Vermont experience lives within our local establishments because we call Stowe home.
Whether getting away or attending the next great Stowe event, there is always something to do in our home town. Our family is ready to host you on your next Stowe adventure!
Next Blog Post
As new owners of the Brass Lantern Inn, we've been excited to dive into the Stowe community, buying local, both for our breakfasts and our interior decor, discovering local hang outs and discovering restaurants that will please both dads and kids alike. Below is our list of some of our favorites … but beware, there are so many wonderful places yet to explore!