Outdoor Enthusiasts Welcomed!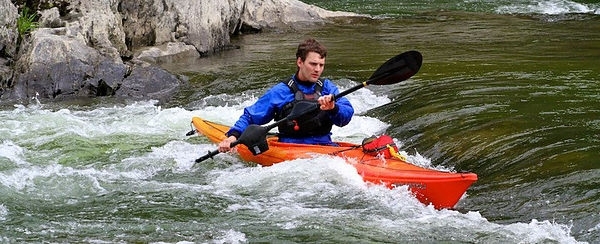 We very much enjoy the opportunity to help our guests plan either a full day of outdoor activities or help them find the right place for dinner. Ultimately, we then get to live vicariously through our guests. Especially during this busy time of the year, we tend to be so involved with our guest relations and keeping the Inn in top shape inside and out that we have to make sure we schedule our own personal time to enjoy this great area. I mean, we moved here as we wanted to experience this area… right?
As with any business, profession or vocation that you love, you should find it easy to literally pour yourself into the day to day operations and to a great extent, blissfully lose track of time. It is very easy to do, I know from personal experience now as an Innkeeper!
So, here is how we insert some Vermont time into our day with some of our/my favorite Outdoor Pursuits –
Bicycling – the Rec. Path is just a 1/4 mile away and provides a wonderful lunch hour break. The trail is 5.5 miles one way and typically I can make that roundtrip of 11 miles or so well under an hour, unless of course I stop to take photos and get distracted by the ever changing scenery along the Path.
Hiking – there are several short hikes within minutes of our Inn – Moss Glen Falls is one of our favorites and an easy one to slip out of the Inn and enjoy.
Golf – unbelievably beautiful vistas from every hole of the Stowe Country Club. The SCC is not a fussy, high brow kind of place but one where I am likely to see a neighbor a fellow Rotarian, our own guests or get partnered with a tourist and have a great time and a good conversation over a Trapp Lager at the 19th hole. It feels more like a club that happens to be in in the country.
Sailing – ok, I have to admit, I do miss the Chesapeake Bay (our former home of 20+ years). Stowe, VT is a heck of a long way from our other favorite town, Oxford, Maryland, where we used to spend some great family time in the summer sailing our 19′ Mariner. "Oh Chessie," though most would consider as a small sailboat (at least by Chesapeake Bay standards), is still a bit big for most of the bodies of water near us. While Lake Champlain is really only about 50 mins. away, typically it is difficult to fit this into the time schedule of a Innkeepers life. And Lake Memphramagog is just 60 mins. north along the border with Canada, that too is even more difficult to squeeze in.
As most of us inherently know, of all of thie "things" we can possess, time is probably the most precious (though I guess one could argue or question whether or not you can actually possess time). We typically do not know how much time is left in our personal account and unless you have "hit the lottery" or "have other means" we all of course have to "make a living" and consequently have to strike some realistic balance in our pursuit of happiness and surviving.
That is why it is so critically clear to this dreamer, now Innkeeper, that prior to creating this Chapter 2 in my/our life I had better find a balance in my life for the things "I have to do" and the things I truly "want to do." And if you are really lucky, as I believe I am, by witness of being here in Stowe, Vermont, you find a way to do both. I am still challenged with that pursuit to find that balance each and every day and can't imagine it any other way.
We look forward to helping you find your passion or perhaps retreat here in Stowe and hope you feel comfortable while here to share your Stowe experiences with us on the back porch at the end of the day. Happy Trails All. George
Next Blog Post
We are very fortunate to have some pretty amazing sunsets here in Stowe.  This past Sunday afternoon/evening, for example, Mary Anne and I attended the "Music in the Meadows" Concert Series at the Trapp…