Physical Distancing in Vermont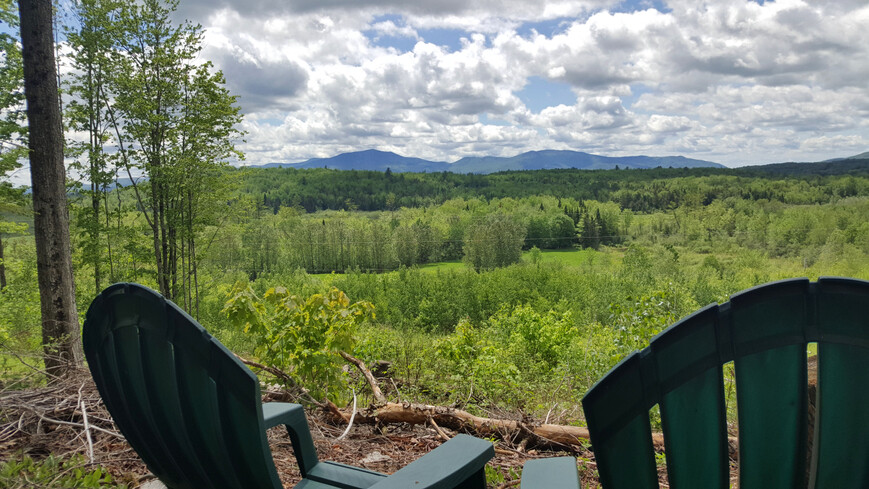 Getting through these challenging times -
The world today seems to have a focus of working towards maintaining a personal quality of life while respecting our fellow neighbors (both near and far) from this current pandemic.
The health experts tell us that in addition to proper hygiene/hand washing and facial coverings, physical distancing is a key element in allowing ALL of us to enjoy this life with a sense of safety and trust. When we all work together and consider others as much as ourselves, we are all better for this participation in what we consider, society.
Vermont Stats -
Vermont, and Vermonters, have, over the past 12 weeks (I know, really?...), worked so well together to provide for and maintain a very safe environment for locals and visitors. For those interested in stats, the Vermont Department of Health has a very informative "dashboard of activity in Vermont." We are so fortunate to have truly been a leader in how to control this virus.
Our frame of reference for the standard of 6' from one another has some local color by reference to the length of a cow, a kayak, cross country skis, the space from the front tire to the end of the back tire of a gravel bike. All, easy measuring terms to relate to here in Vermont.
In a state of only 625,000 residents, second in population only to Wyoming, with a mostly rural, open landscape, we can easily meet that recommendation for physical distancing. We have all of this wonderful open space, much of it preserved by local, state land trusts, state and national forest areas, so, yeah, we got this and thankful for that.
While there are certainly many popular outdoor spaces here in the Stowe area, there are many opportunities for a safe, peaceful reflection. With some planning and timing you can, for example take an early morning walk to the base of Moss Glen Falls and avoid most who would be there by mid-day. For those who might enjoy that type of early morning experience we would be happy to set you up with a breakfast to go option, thermos of hot coffee/tea, to then have your own, truly private time with nature and your partner. Or perhaps we can provide you with the orange juice, you bring the chilled champagne....!
Sterling View -
In addition to all of the open public spaces nearby, we are so very excited to announce the following news with you all!
We can now provide you with exclusive access to our own private 46 acre retreat in North Hyde Park, just a beautiful 18 minute drive to the north of our Inn and is now officially open to our guests!
Mary Anne and I had been looking for some land nearby that we could ultimately develop for our future retirement plans (seemingly a bit more distant now than what we were considering even just this past summer...). Last summer we happened upon this amazingly peaceful hillside property with commanding views to the south and west. Not too unlike what we have here at the Brass Lantern Inn, just a different mountain range! We immediately fell in love with this true retreat opportunity and just knew we had to take this next step to establish even deeper roots here in Vermont.
Sterling View has walking trails and resting spots along the way with these amazing vistas of wide open Vermont. We have also cleared out a space on the edge of the mostly maple forest, on the brow of the hillside, added some Adirondack chairs and a fire pit all to provide for a truly special experience. Currently, not much else out there and for us that just adds a bit more to the special conditions.
To complete the special private experience and setting of Sterling View, we can help you with a picnic option with our special add-on, Picnic in the Mountains. We pack your lunch/dinner in an insulated backpack and you provide your favorite drinks to discover your own kind of Vermont escape.
So, come and enjoy the peaceful retreat and "extension" of the Brass Lantern inn by calling us today to confirm your stay and reserve your time with us in the mountains of Vermont.
See you outside,
George and Mary Anne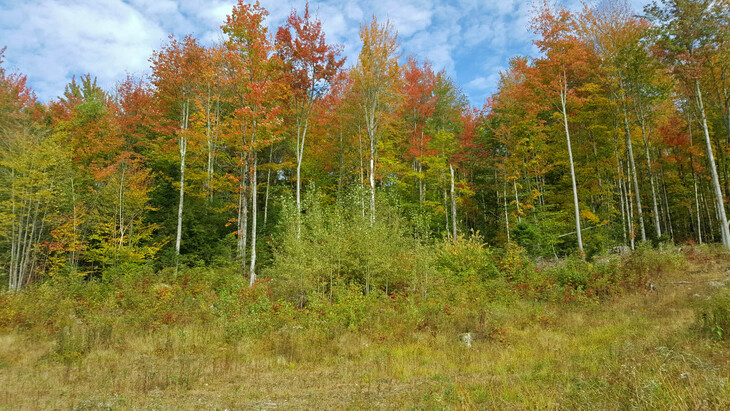 Next Blog Post
A game to test your knowledge of the Brass Lantern Inn, the Innkeepers, George and Mary Anne and the beautiful town of Stowe, Vermont