Planning your Winter Getaway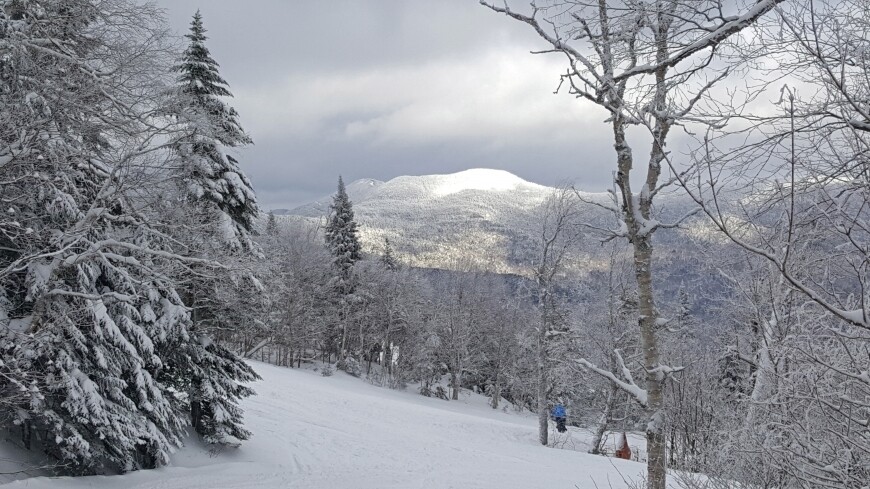 Tis' the season to be freezin'
Embrace the winter weather when you take a family vacation in Stowe, Vermont this winter. Take time to chase the snowflakes, and get cozy as you nestle in the mountains.
Paradise does not need to be tropical, instead, it can be in the snow-filled mountains of Vermont.
Winter is magical in Vermont. It is the time for comfort, good food, warmth and conversations with loved ones.
It is also the time for winter sports if you are into that sort of thing.
At the Brass Lantern Inn, we are here to help you plan the perfect winter getaway for you and your family.
Here are four things you should consider:
When to plan your winter vacation to Stowe, Vermont?
Whether you are traveling with a small or large group, we recommend making your reservation as soon as you know your family's availability. Holiday vacations in Stowe, Vermont are popular. Lodging options will book up quickly, which is why it is important to not wait until the last minute to make your arrangements.
Being flexible with your dates will allow the process to go much more smoothly for you and the whole family.
What to pack for your winter vacation in Stowe, Vermont?
Before you begin packing, research the area and find out what the weather will look like during your time here. A great place to look is AccuWeather as this will give you an idea of the average temperature and precipitation.
Now, you will be able to plan ahead and pack the attire that fits the weather. You will want to bring layers of clothes that you can add or remove to match the temperature and level of exertion for whatever activity you are performing.
If you plan to partake in winter sports, special clothing or gear requirements will need to be considered. Your best bet is to stick to synthetic materials, like fleece, for most layers with a down or synthetic down jacket for the extra-warm layer. A waterproof outer shell jacket and pants will round out your clothing selections.
If you do not own your own equipment and you will need to rent upon arrival, consider calling ahead of time to check pricing and availability. Keep in mind that renting equipment can take the hassle out of traveling with bulky gear.
Where to stay in Stowe, Vermont?
Choosing a place to stay in Stowe, Vermont is not difficult and the options are endless. However, we may be biased but the Brass Lantern Inn is by far the place worth choosing. We offer homecooked meals, a cozy fire and a welcoming atmosphere that makes it the perfect home away from home during your family vacation.
Whether you are staying for a weekend or a week, we have unique guest rooms that offer special character for a warm, family home feel. Our guest rooms have open views of the Green Mountains, gas-fired fireplaces, HD TVs, silky smooth beds, whirlpool tubs and plenty of space.
To make the decision less daunting, we are throwing in some discount offers that make the Brass Lantern Inn that much more irresistible and affordable.
What to do during your winter vacation in Stowe, Vermont?
It's only cold if you are standing still. There is plenty to do during your winter vacation. Stowe Mountain Resort is a 15-minute drive from the Brass Lantern Inn, and it is the perfect opportunity to move your body and get outside. Whether you ski, snowboard or snowshoe, the trails are endless and the rental gear is available.
If you would rather sit by the fire and sip on your favorite cocktail while your loved ones hit the slopes, that is an option too. Soak in the views from the Stowe Mountain Resort or take a trip to von Trapp Brewery & Bierhall.
Throughout the year, there are many events and activities happening in and around Stowe, Vermont. Be sure to visit https://gostowe.com/ to find out if there are any events or activities during your stay.
Next Blog Post
The leaves are falling and autumn is calling! Stowe, Vermont is the perfect place to soak up the fall breeze and the autumn leaves. We are lucky to have four seasons in Vermont, but I think we love fall most of all.