When Six Degrees of Separation Feels More Like Three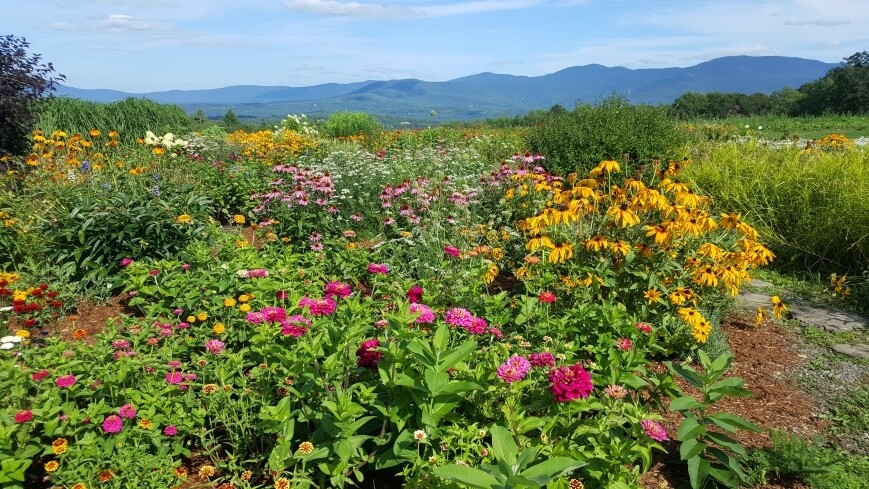 This week has been a wonderful confirmation of this kind of sense of place and connection to the larger community of "home."
Example Number 1 – Guests arriving here from Timonium Maryland
Prior to us moving here to Stowe to become Innkeepers of the Brass Lantern Inn, we had lived in Baltimore for 20 years with the last 17 within a city neighborhood very near Timonium. As we tend to do and consider in our conversation we enjoy doing the opportunity to find some potential connections with our guests. Always a fun activity for us and hope the guests are gracious enough to enjoy the discussion and all seem to be!
In the course of our conversation with our guests from Maryland, we of course start with the, "do you know such and such?" and even though we recognize that Timonium is a large, somewhat densely populated suburb of Baltimore, you never know. And the reply, as you would expect from this blog title, was, "why yes, we do." Further into the discussion, we discovered that we were both in a mutual friend's house for a 50th birthday party. We were in the same house in Timonium approximately 12 years ago (we think…). I thought they looked familiar!! Well, not really, as I recall there being a lot of people at that party.
Example Number 2 – Guests from Concord, MA
In our survey of this 6 degree notion with this couple we learned that the wife had grown up with a former colleague of mine (knowing each other from elementary through high school). This mutual connection and colleague was a Landscape Architect, whom I had worked with on several projects in Baltimore during my former life as an Architect there.
That connection for me goes back at least 23 years, but, and this is the fortunate part for me at this point of life's journey, I could vividly recall sitting with Catharine in the conference room of her office and reviewing design concepts, working together to connect the building and the site into a cohesive whole. I remember having such a great series of meetings with her and it was only through this unique point in my life now as Innkeeper here is Stowe, Vermont, that provided for this special moment of recollection.
Thank you to these two guests for sharing that moment with me!
Example Number 3 – A Dear Friend from Baltimore
Mondays are typically my big errand days. I love running errands and this may sound strange, but, one of my favorites is going to Costco. This warehouse is of course a great source of things like toilet paper, kitchen staples, and things you try to pass up, like their cinnamon rolls coming straight out of the oven and wafting across the store, but, not unlike life, my enjoyment here is more about the journey than filling my flat cart with stuff once there.
This errand run also gives me some default downtime (no phones, no computer, etc.) as the route out and back is about 45 mins each way. While I typically take the quick way in via interstate 89 I can't help but then take the back roads along route 15 through Cambridge, Jeffersonville, and Johnson on my return. And on beautifully clear days I divert my route along Route 108, Smuggler's Notch, for a truly spectacular drive through the pass between Mt. Mansfield and Madonna Peak into the heart of Stowe.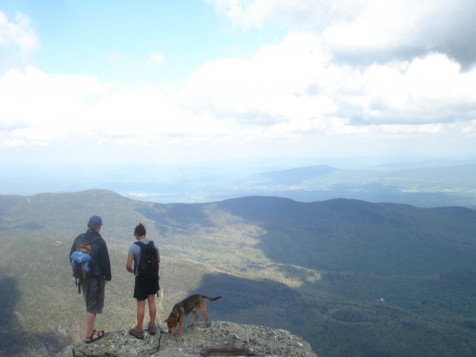 Oh, yeah, the Dear Friend. So, I arrive back and as I walk to the back porch I see this man that looks like a former neighbor from Baltimore. Michael was sitting on our back porch looking out on the view of Mt. Mansfield waiting to say hi. Michael's son and our son had grown up together as cub scouts from first grade through and becoming Eagle Scouts.
It has been at least 10 years since I last saw Michael. What a special hug that was to receive from him and took me back instantly to the camping trips we took with our boys and Troop 742. Those recollections are most vivid as they were special experiences that link us all together and has provided me with one heck of a lucky adventure.
These memories take that 6 degrees idea and quickly reduces it to something like 3. And all of these events occurred in the past three days! Wow, good to know friendships abound and eventually reveal themselves to us so personally! Get out there and meet those we are so closely connected to.
George
Next Blog Post
Golf at the mountain style course at Stowe Country Club. The best 18 holes of golf in Stowe, Vermont.