Spring Into Summer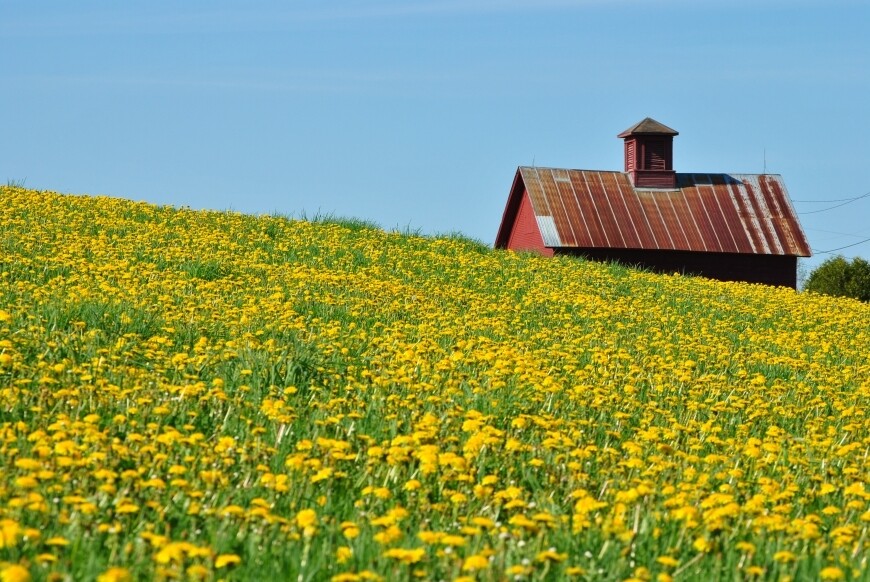 Ok, of course we are going to say, "this time of year is a wonderful time to explore Vermont!" But it is absolutely true. And while it is also true that the weather can be a bit variable, these warm sunny days, cool evenings and a consistent series of showers are doing wonders for the grass and our flower and herb gardens. The Green Mountain State and Stowe is returning to the lush green we are known for.
As of mid-May we still have a few daffodils in bloom though they are becoming increasing crowded out by our perennial favorites, bee balm, cosmos and clematis. We are working on expanding our herb garden plot on the south side of the Inn just in time to add fresh herbs to our breakfast menu. We know that in most parts south of here your flora and fauna are already in early summer mode. Here, things are just a little more delayed – kind of like fine wine!
The skis have been safely tucked away until next winter, the bike tires are now re-inflated, and the golf clubs are out again. George has been out golfing several rounds already at the Stowe Country Club and can tell you that the greens are running fast and true, the fairways are firming up and the views from all over the course are still amazing. And don't forget about the great hiking near the Brass Lantern Inn.
If you have never been to Vermont or never during this time of year consider our special "Spring into Summer Mid-Week Special" as our personal invitation to the Brass Lantern Inn:
Special Discount for all reservations made by Friday, June 14th, 2012 – Good for phone-in reservations AND online reservations from our reservations page!
Stay two nights between Sunday and Wednesday and receive a discount of 35% off of your third consecutive night stay.This offer is valid from May 6th through June 28th, 2012.
With this great offer you receive all of our exceptional amenities and services here at the Brass Lantern Inn including:
• Full "Vermont Fresh" Breakfast each morning
• Afternoon cookies and tea/lemonade enjoyed on our back porch or patio with spectacular views of Mt. Mansfield
• Indulge in our outdoor hot tub also with those views of Mt. Mansfield
• Free WiFi throughout the Inn
So, what are you waiting for…? Please feel free to call us or complete your reservation online. For online reservations go to our "reservation page" and click on "packages" and locate the "Spring into Summer Mid-Week Special."We look forward to welcoming you to the beautiful Green Mountain State of Vermont!
This offer can not be combined with any previous or current offers/discounts and is not valid for stays in the Sugarloaf Mountain or Roundtop Mountain Rooms. No black out dates within the time period listed above, however, offer is pending availability.
Next Blog Post
Not that we aren't excited to embrace our next season! We are moving quickly into our Fall Foliage Season. One of our busiest as we look forward welcoming back guests/friends as well as many new guests…