Spring is a Great Time to Explore Stowe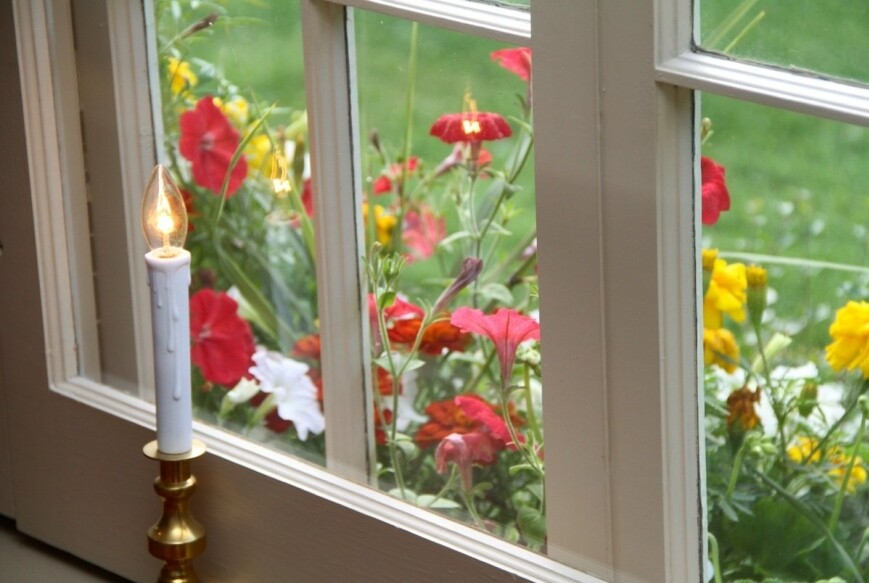 The skis, snowshoes, snow shovels and winter gear have all been put away. We took our last turns on Mt. Mansfield at the Stowe Mountain Resort on the last Sunday in April followed up with a great tailgate party with friends to celebrate the passing of winter and the full onset of spring. The bikes have now been tuned up with tires inflated back up to optimum road/trail pressure.
We have begun to turn some dirt preparing our garden beds for the summer season. The daffodils are now in full bloom and the tulips that we snuck into the ground before the hard freeze of last November are just about ready to break open in bloom. Pansies have been added to the window boxes adding some welcomed color to the front of the Inn. Vegetable seeds will go into the freshly turned soil by this coming weekend. We have to be careful, though, and not get too far ahead of mother nature as our last frost can and has come as late as Memorial Day Weekend.
We do truly enjoy our four distinct seasons here in Vermont. We feel a bittersweet sense of loss with the passing of the winter season though we are more than encouraged by the signs of spring as his new season upon us brings a whole new set of opportunities to get outside. While spring is typically a quiet time here in Vermont the secret of all that there is to do and see here in this follow up season is quickly becoming a secret that is being spread far and wide as though dandelion seeds of the season.
Mountain Biking is our new sport to explore this spring/summer. George is taking a six week Skills Clinic through our friends at Four Points Mountain Bike School and Guide Service. He is very excited to check out our mountain trails from the seat of a bike versus the hiking boots on the ground. We are so fortunate to have the Stowe Mountain Bike Club here for outdoor recreation development and advocacy for mountain biking in our community.
And we have readied the Inn to be bike friendly with an outside, bike, hose off wash station, dry/secure storage areas within the Inn, and lots of maps and recommendations for rides from a light stroll along the 5.5 mile rec. path to the wide variety of terrain options in places such as Cady Hill Forest.
So, pack your bags and your bikes (or rent here) and join us as we get outside and enjoy life.
George and Mary Anne
Next Blog Post
With a "backyard" of Vermont such that we have here in Stowe, I have a lot of outdoor passions to enjoy with golf being right up there at the top of the list.  While it is true our distinct seasons put…