"Spring" Is Here - Well, Sort Of...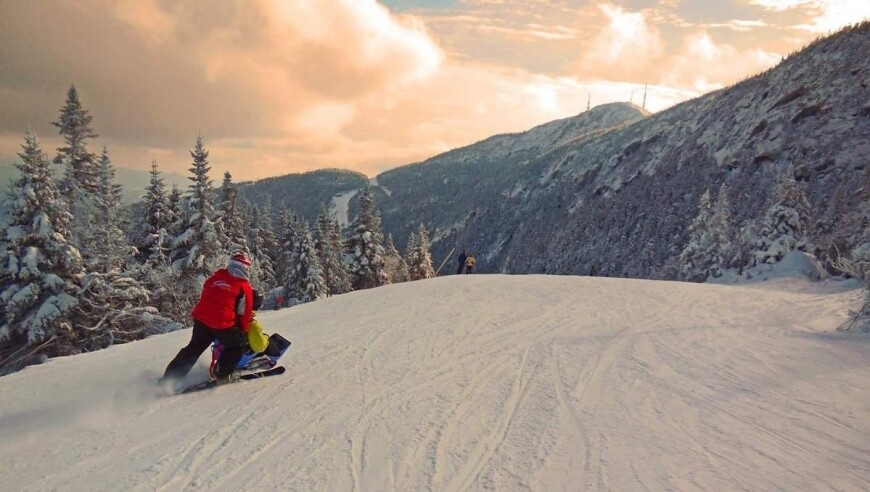 What a winter it has been here in the north country of Vermont. And while the calendar says we are into day 3 of spring, the snow and the conditions for outdoor enthusiasts are probably the best they have been all winter. Truly!
All outdoor activities of skiing, riding, cross-country skiing, snowshoeing, dog sledding, snowmobiling, ok, you name your favorite winter activity, is still on here in the month of March (and most likely well into April) in Stowe, Vermont.
There are signs, however, that winter is losing some grip as our recent warm sunny days, cool crisp nights are also perfect for the true spring event in Vermont; Maple Sugaring. The sap is running now that we have the temperatures swinging from below freezing overnight and well into the 30's and 40's during the day. Have you ever tried "sugar on snow?" It is an amazing "culinary" experience and the whole experience of how those maple sugar farmers turn maple sap into maple syrup is well worth the trip to a local sugar house/shack to see for yourself.
And preparations for spring in Stowe and here at the Brass Lantern Inn are well underway. We plan to expand our wildflower meadow out back as the 8 pounds of flower seed mix has just arrived (now just waiting for the couple of feet of snow to melt…). Building Plans are being drawn up from retired architect, George, for a new deck off the dining room. We are looking forward to offering breakfast "al fresco" this summer with Mt. Mansfield as the perfect backdrop to that setting!
We hope you had a wonderful winter and if you haven't had your fill of winter activities or perhaps you were too busy with life and just couldn't fit us into your calendar this past season there is still time to enjoy it. The Stowe Mountain Resort is scheduled to be open for skiing and riding until April 20th. We know, great stuff, huh?

George and Mary Anne
Next Blog Post
I love small towns on so many levels. Just one attribute of this peaceful, New England town that draws us closer to its heart every day; left turns in Stowe, Vermont. Moving here from a major metropolitan…