Stick Season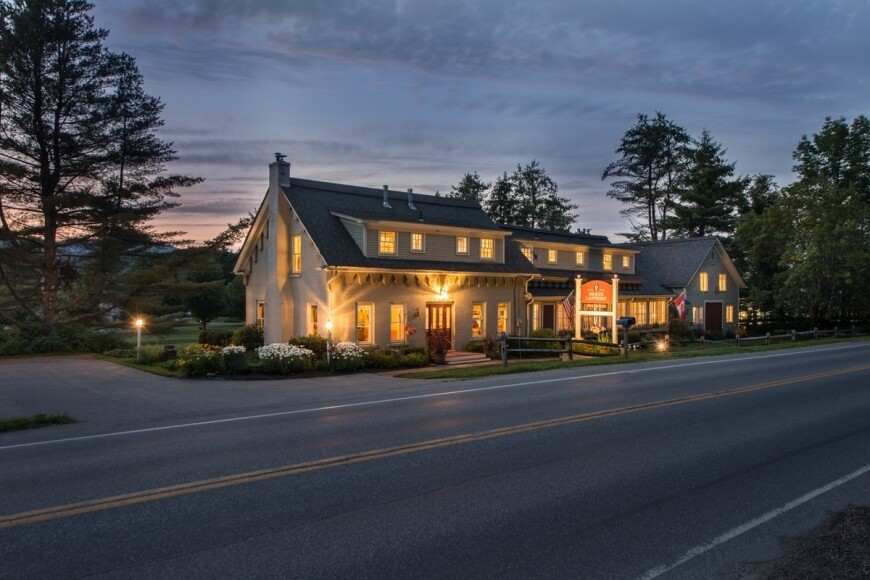 We are currently in one of our "quiet seasons" that is known locally as "Stick Season." This being the time after all of those beautiful Vermont leaves have fallen and the snow has yet to begin to fill in the voids. It is a great time to be here as the weather is typically moderate, and of course I mean moderate by northern Vermont standards. Though today, 11/14, it was a balmy 58 degrees in Stowe, Vermont. The village is quiet, and has the feel as if a big party just blew through and now everyone is catching their breath waiting for the next big season. Of course that would be winter.
Stick season allows me to jump on my bike for a brisk ride on our paved Rec. Path without the need to constantly call out, "on your left" as we do in the summer and fall (and hope those ahead of me a., hear it and b., understand that statement) and now experience this ride as if I were on my personal trail. The cool crisp air as I ride along the trail certainly gives me pause to consider how many more trips I can get in before this trail becomes a cross-country ski trail? And then, when I get a glimpse of the mountain and see the upper ski trails coated with the first layers of snow (both natural and with a little help from the snow guns) I know it will just be a matter of weeks till I am gliding down those trails on skis. Winter, bring it on, please.
Our hiking trails in Stick Season yield views and vistas previously shrouded by our dense forest of trees. The openness of the forest may also provide you with a glimpse of deer, moose or even a bear, though most likely those bears are beginning to settle in somewhere deep in the forest for their long hibernation. And I am thinking, why would I want to hibernate when one of the best seasons of the year is about to begin? Yes, winter.
At this time of year it is definitely easier to find a table at one of our amazing restaurants and the slower pace gives us the opportunity to catch up on the latest local news with our restaurant owner friends. The town and businesses are busily preparing for the holiday season, pulling out the Christmas lights, ordering the garland and wreaths and even, in my case, putting a fresh coat of paint on the front door (lots of traffic through that door this year and the door was starting to show some wear and tear).
The firewood is all stacked, and the first fire in the main living room fireplace has been set. Guests are now happily congregating around the hearth with a glass of wine, some Cabot Cheese and crackers and enjoying the opportunity to share stories with other guests and with us Innkeepers.
So, the nesting instinct is in full swing here in Stowe, Vermont and we would be happy to share this quiet time with you. And, if you have managed to get all the way to this point in this lengthy blog, we offer you a deal as a reward – take 10% off any room any night. This discount on top of our already discounted quiet season rates, is based on a two night minimum stay and valid until Thursday, Dec. 14, 2011. This special offer is good only for phone reservations directly with us and other restrictions may apply. Call us to confirm availability and don't forget to tell us you read this in our blog!
Happy Stick Season!
Next Blog Post
Ok, of course we are going to say, "this time of year is a wonderful time to explore Vermont!" But it is absolutely true. And while it is also true that the weather can be a bit variable, these warm sunny…