Top Three Mud Season Activities in Stowe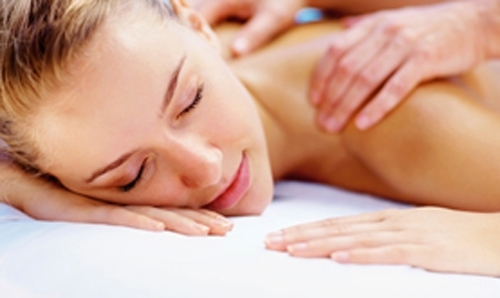 Ah, Mud Season!
True confession; early spring, which for us is mid-April through late May, is also known as "mud season" here in Vermont. Mud Season is a bit challenging to those of us who love to be outside on a regular basis. The ski lifts have stopped running up Mt. Mansfield and the conditions have turned to, well a bit mud like; too wet to hike outside of sidewalks of Main Street, my mountain bike is best left in the shop to get tuned and prepped for the summer, and the weather can be very Vermonty! Your Monday can top out at 72 degrees with crystal blue skies and lots of sunshine followed by a light dusting of snow overnight, and in turn, followed by a full day of rain, and then repeat that cycle.
So, what to do, especially, if you are visiting this area? Plenty, actually, and here are the top three activities that our guests typically discover at this time of year.
#1 - Bike the Rec. Path
While the mountain bike/hiking trails and even some of our side roads of dirt/gravel are out of bounds in early spring with muddy conditions, the paved Stowe Recreation Path is "now, essentially clear." The last quarter to half mile of the trail that meets up with the base of the mountain typically being the last vestiges of snow/ice covered through early May. So, bring your bikes, and yes, you can store your bikes in our dry, secure, garage during your stay, or, book our Bike Stowe Package that includes bike rentals from A.J. Sports, and includes a Brass Lantern Inn water bottle for each rider and go for a ride. The Rec Path is a wonderful 5.5 mile (one way) smooth, ribbon of asphalt starting at the town center and winding leisurely through the Mountain Road business district, then along open farmland, and ending within the woods bounding the roaring West Branch carrying all of that snow that is melting on Mt. Mansfield down to the Winooski River and eventually to Lake Champlain.
Innkeeper tip; start your ride at the parking lot near the rear of the Stowe Community Church and ride north to the end. You will find out quickly, especially, as you turn around at the top of the trail, that you just climbed a very slight, 2% grade most of the way out of town and now, you get to roll back into town on the "downhill."
#2 - Get a Massage
If you had that chance to go for that bike ride (whether all or part of the 11 mile round-trip trail) then what sounds better than having a relaxing, soothing couples side by side massage? We have a special partnership with Stowe Village Massage and have a unique, "Pamper Yourself" package that includes a combination of lighter and deeper pressure massage, which includes complimentary access to their sauna and Jacuzzi with your massage. After that full service massage and relaxation, and as part of your package with us, walk around the corner to the Café on Main to redeem your lunch voucher.
Innkeeper tip; try to get a spot at the counter overlooking Main St. Great people watching spot, or, if nice weather (essentially not raining), tables and chairs out on Main Street plaza are a delightful way to enjoy lunch in Stowe, Vermont.
Your "dessert," also part of the package deal, is a box of handmade, decadent chocolate truffles from our friends at Laughing Moon Chocolates and will be waiting for you in your guest room when you return. Or… you may have already finished them off after checking into your room that first night! ;-)
And hint, hint, for a limited time only, we are offering a 30% discount off of the Pamper Yourself package. A savings of $70 for the two of you. Look for the Spring Refresh on our Specials and Packages Page.

#3 – Tour the Ben & Jerry's Factory
After all, you are in Vermont. And, Ben & Jerry's is the best ice cream in the world! Ok, maybe a bit biased here and lucky to have this great company and great ice cream in our back yard. If you want to experience the flavor and see this amazing taste of Vermont first hand you have only a quick 9 mile drive to the south to make that happen. It is a great tour anytime, but, if we happen to have one of those liquid sunshine days, well, great to get inside and try their flavor of the day.
Celebrate each Season!!
See you outside,
George
Next Blog Post
Fat Biking experience in Stowe.