Top Three Reasons to Golf at Stowe Country Club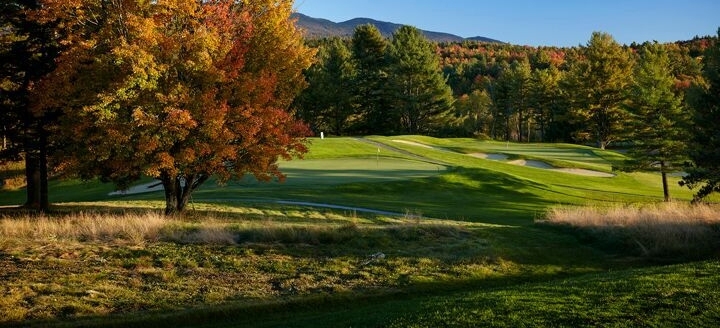 First, have to admit, it is difficult to consolidate all of my favorite reasons for golfing here at the Stowe Country Club in Vermont into the top three, but, in the interest of a short, informative and hopefully interesting blog here goes:
#1 –
The quality of the course design, high level of maintenance and close attention to the conditions of the playing surface along with the professional, friendly staff provides for a superior golf experience.
Ok, yeah, I cheated here a bit by adding several items into this number one spot, but, similar to our approach here at the Brass Lantern Inn, we think it is the collection of all of the pieces and parts of the overall product that are needed to provide for a positively memorable experience. Josh and his staff absolutely check off all of the required boxes here to hit that goal.
The greens are exceptionally smooth and true. The bunkers, ok, why am I talking about a hazard that you should stay out of? Well, they are so fine and smooth and will have you pulling out your sand wedge and saving par! And the views, everywhere on the course, are just breathtaking and can keep you distracted from your score (or at least I try to do so with mine…).
#2 –
The views from the #3 tee box – amazing and hard to describe the special 180 degree vista you have from this spot. Bring your phone fully charged to try to capture that moment.
While we of course want to promote good golf etiquette and speed of play, hard not to linger here a bit and take in that view to the east of the Worchester Range or to the south of Camels Hump. Once on the green the view back at Mt. Mansfield completes the full experience here. And the view is so different each and every time I play it.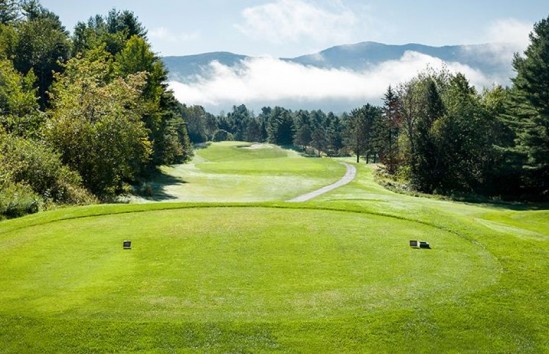 The number 3 hole is a deceptively challenging par five starting off with a bit of a chute opening to a landing area that, if placed out there just a bit left of center, opens you up the chance to reach the two tiered green from two very well hit shots.
The ravine between your first and second shots is clear and open (with the exception of small stream on either side of the fairway and the bunker front right of the green) so no real concern here except better to make as much distance on both tee and approach and not find yourself climbing out of that deep valley with a shot that, well, you intended to cover more real estate with than in reality (said, with much experience on the latter).
#3 –
The Kirkwood Pub – full service bar and grille. Locally sourced, fresh, elevated golf course fare, to match the superb venue.

Nothing like an exceptional bar and grille like the Kirkwood for either a quick bite at the turn and/or a perfect spot to hang with your spouse and friends to summarize those closest to pin, longest drives, putts, and settle some bets over a pint of any number of VT craft brews. Whether inside in their beautiful dining room or outside at the deck overlooking #10 tee box and the incoming #18 green, this is where you want to be. The Kirkwood Pub provides the exclamation point on your experience of mountain golf at Stowe Country Club.
Oh, and did you see on our website the announcement of our special partnership with SCC where we can offer you a 20% discount off of the published greens fees for your morning round; Monday through Friday?
Call us to confirm availability and we will help you redeem this unique offer through the Brass Lantern Inn.
Fore!
George
Next Blog Post
What's a guest to do in Stowe during mud season? Well, Bike the Rec Path, Get a Massage, and Tour Ben & Jerry's for a starter.