Top 3 Winter Activities that don't involve a chair lift!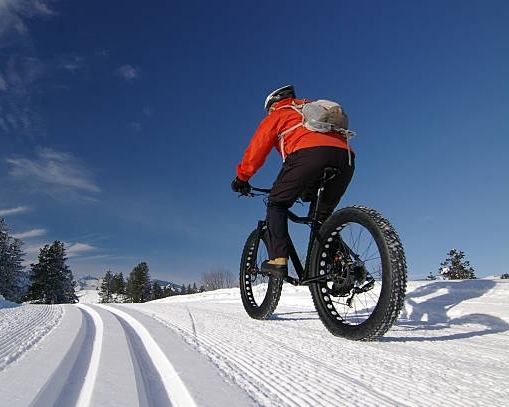 Top Three Winter Activities that don't involve a Chair Lift!
We are truly very fortunate to live and host guests in an historic and scenic four season destination location such as Stowe, Vermont. What we love so much about our distinct four seasons is the opportunity to experience the outdoors in a different way with the onset of each season.
You may have heard the that Stowe is known for being the "Ski Capital of the East" and certainly that is a large reason for our personal choice to purchase the Brass Lantern Inn and call this area, "home." As those who follow us on Facebook/Instagram can confirm, we really like winter here. We probably post more snow pictures than all others combined. Much of that enjoyment comes from downhill/alpine skiing. It is hard to describe the sense of enjoyment of carving your turns on pristine groomed corduroy down the face of Mt. Mansfield or splashing through a foot of fresh champagne powder, and then, getting right back on the chairlift and doing again. The opportunity that downhill skiing provides us to really appreciate our little corner of paradise in northern Vermont is truly a unique experience.
We often get asked, "what else is there to do in Stowe in the winter besides skiing?" We get it, as nearly half of our guests who stay with us in the winter do not ski. That's right, while we have that reputation (and deservedly so) for skiing and snowboarding in the best location in New England (all bias implied) at Stowe Mountain Resort, there are so many other activities that can get you out of the Inn and into the area that do not require getting on a chair lift!
I realized just the other day that we are now into our 10th winter as Innkeepers of the Brass Lantern Inn! And, when I then looked at a recent list of activities on the GoStowe.com site; our online Visitor's Center, I also realized, we have some serious opportunities, or rather, we need to step up our game and get outside and participate and enjoy our area in a brand new way.
So, my Top Three Activities I most want to try this winter are:
Fat Biking -
Think of a mountain bike on steroids. Fatbikes have bigger tires, as in really big tires, of 3-3/4" and wider on a massive tubular frame. Some of these specialty bikes come with front suspension, others, rely on adjustments to tire pressure to provide the stable grip with the snow covered terrain and provide some shock absorption, especially for those hidden "features" below the surfaces of the snow…
Now, I am telling you all of this as if I were an expert Fat Bike rider. Actually, that is why it is on my top three list of things to do this winter as I have never been on a fat bike. It is something I think looks like a ton of fun! Both Umiak Outfitters and Ranch Camp have what looks like the perfect introduction to this activity.
Cross Country Skiing –
Similar to my mountain biking in the summer, Nordic skiing makes you work for your downhill thrills. Honestly, I could use this in my repertoire of outdoor experiences to offset some of that winter "insulation" I tend to acquire during these winter months. I did a bit of this in my home town of Columbus, Ohio, but, nothing since.
Just the peacefulness of gliding through the woods "sounds" so wonderful (also not unlike my mountain biking experiences). And we have two outdoor centers here in Stowe: Trapp Family Lodge, Stowe Mountain Resort and one just up the road at the Craftsbury Outdoor Center. In addition, the entire 5.5 mile length of the Stowe Rec Path is typically groomed for cross country skiing. If you have skis, you have a free activity on the rec path!
Ice Skating –
As I look around, lots of places to do this activity here in Stowe, both indoors and out, but, have to admit, I am most intrigued by the opportunity to skate on the outdoor rink at the base of Spruce Peak Mountain. Something about the stringed lights around the rink, a smooth sheet of frozen water, open to the falling snow above, background music to set the tone, and hot chocolate waiting for us after skating a few laps seems to say, get out there.
So, watch this blog spot over the winter while I put this list into an action program!
See you outside,
George
Next Blog Post
An opportunity to take a look back to look forward.