Winter Sports in Stowe, Vermont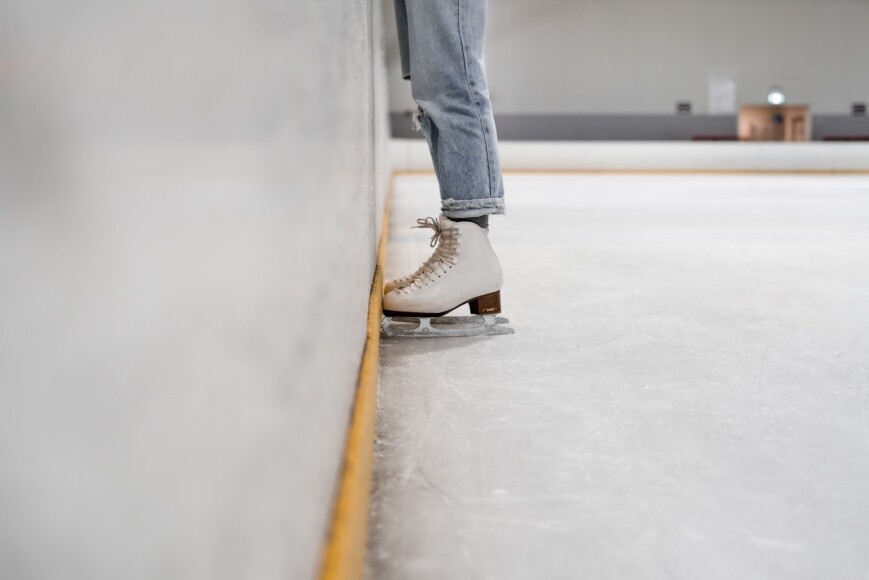 It's only cold if you're standing still. Make the mountains your home this winter. Go play outside and you won't regret it.
There are so many winter sports to choose from in Stowe, Vermont and we are located in the heart of it.
Whether you are looking for something low-key and affordable, or something a little more elevated and potentially pricey, we have something that will fit your winter sports desires.
Remember, all good things happen in the winter. Choose one of the many activities and get outside!
Alpine Skiing and Snowboarding
Go alpine skiing or snowboarding on Mt. Mansfield, a peak that averages more than 300 inches of snow each year. Carve turns on groomers or venture off into hidden glades, secret chutes and backcountry trails that lead to Smuggler's Notch.
Recommendations:
Purchasing your lift tickets at least 7 days in advance. Buy online and skip the ticket line.
Check out the trail map and scope out the terrain before you hit the slopes.
Check out the terrain and lift status.
If you are new to the sport, Stowe Mountain Resort offers ski and ride school along with mountain guide services. Book early at (802) 253-3685.
Check out the latest snow and weather reports.
If you are renting equipment, bypass the morning crowd and pick up your rentals the night before.
Dog Sledding
Go dog sledding and experience an interactive outdoor adventure that is thrilling for all ages. There are several businesses, including Peace Pups Dogsledding, Umiak Outdoor Outfitters and Eden Ethical Dogsledding. On this unique journey, you will learn how to handle, harness and hitch a team, while enjoying the scenery.
Recommendations:
Book your dog sledding expedition in advance.
Read reviews and choose the dog sledding company that is a better fit for you.
Dress appropriately for the weather and the event.
Fat Biking
Go fat biking, a mountain biking adventure with wide tires that make it easy to pedal across the snow. This is a fun way to see Stowe in the winter and on wheels. There are several easy and free trails to choose from, each one offering great riding conditions with regular maintenance.
Recommendations:
Bring all of the appropriate attire and equipment, specifically a helmet.
Choose trails that fit your athletic ability.
Snowmobiling
Go snowmobiling and witness the thrill of cruising through fresh powder at full speed. You can cover many miles, experience different views of Mt. Mansfield and see Stowe from a different angle. Utilize the Vermont Association of Snowmobile Travelers (VAST) snowmobile trails that are available for those with their own machines.
Recommendations:
If you are new to the sport, there are guided tours and opportunities for instruction.
Go at your own pace or challenge yourself on the varied terrain.
Dress appropriately, or rent equipment in advance if you are in need.
Ice Fishing
Go ice fishing under the frozen sheet of ice that sits atop a lake or pond. Catch Northern pike, landlocked salmon or trout and bring it home with you for a unique souvenir. If you need help finding the best spots or need a guide to help you jig or tip-up a hearty catch, Local Outfitters is available.
Recommendations:
Contact Local Outfitters in advance and request information or a guide if necessary.
Be patient when ice fishing, this is a difficult sport to endure.
Bring crampons if you have them, it will stop you from sliding around on the ice.
Nordic Skiing
Go nordic skiing in one of the largest and most diverse trail systems in the United States. Stowe offers more than 120 kilometers of groomed ski trails and more than 100 kilometers of backcountry skiing, making it the perfect destination for cross-country skiing. Whether you are an expert or new to the sport, Stowe offers trails for every ability.
Recommendations:
Pick your trail in advance, based on ability and time constraints. There are several to choose from, including Trapp Family Lodge, Stowe Recreational Path and Catamount Trail.
Dress accordingly, and rent equipment if need be. Stowe Mountain Resort and Stowe Nordic are two businesses that offer the required equipment.
Sleigh Rides
Go on a sleigh ride through the woods in a horse-drawn sleigh. You can experience a magical activity at the Trapp Family Lodge, with a professional guide. The guide will drive you through beautiful Vermont landscapes, with the whole family or a romantic partner.
Recommendations:
Bring extra blankets if you want to get extra cozy.
Dress warm! We suggest hats, gloves, and a warm jacket.
Book your sleigh ride several weeks in advance, as this is a popular sport during the winter months.
Ice Skating
Go ice skating and experience a classic winter activity at the state-of-the-art Stowe Arena. This is a great winter sport for the colder days and is great for figure skating, as well as public skating. The arena is located in Stowe's historic village, where you can witness the classic downtown of Stowe, Vermont when you are done.
Recommendations:
Although you will be inside an arena, we still recommend dressing in warm attire.
If you are new to the sport, use crates to keep you upright.
Snowshoeing
Go snowshoeing and get outside, whether you are a local resident or a vacation visitor. Stowe was named a "New England Ski Town that Even a Non-Skier can Love" by the Boston Globe. Choose from the popular snowshoeing routes, including Stowe Recreational Path and Kirchner & Wiessner Woods.
Recommendations:
Bring your own equipment or rent equipment from Umiak Outdoor Outfitters.
Dress warm and appropriately for the weather. It is cold!
Pick your preferred route in advance, based on ability and time constraints.
Winter Zip Lining
Go ziplining at ArborTrek Canopy Adventures in Smuggler's Notch. Soar through the snow-covered trees and experience Vermont from a higher elevation. ArborTrek Canopy Adventures was named one of the "10 Best Zipline Courses in the USA" by USA Today and one of the "World's Coolest Zip Lines" by Travel & Leisure.
Recommendations:
Book your ziplining adventure far in advance, as this is a top-rated activity during the winter months.
As always, dress appropriately! Comfy, yet warm clothing is required.
Next Blog Post
Ten years of Innkeeping from George and Mary Anne at the Brass Lantern Inn, Stowe, Vermont.